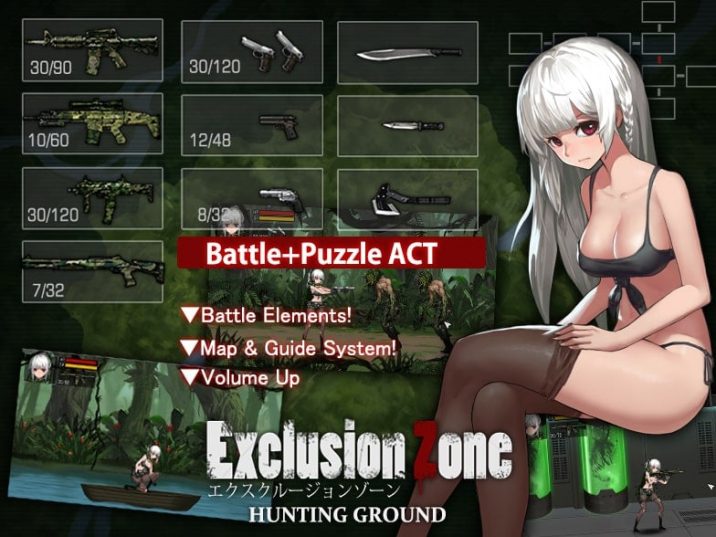 INFORMATION
ABOUT THIS GAME
* Story
2XXX.
To gain information of a drug cartel,
X is hired and sent to a jungle in South America.
Many agents failed and disappeared before her coming.
Unknown threats are there somewhere waiting for X.
* Content
Battle+Puzzle ACT.
Prepare yourself weapons and supplies, explore the jungle.
There are several clans there, making things more complicated.
It's not easy to complete your mission.
* Battle Elements
You could use 20 different weapons this time!
*Map & Guide System
There's a new system to lead you the way and make your target clear.
* Volume Up
Play Time 1-2 hours.
CG+ Erotic Images 12
Mini Animation over 30
All with Cum Scene
Multi Ending.
CONTROL
L-Button: Confirm/Melee Attack
R-Button: Aim/ Cancel
R-Button+ L-Button: Fire
W, S, A, D: Move
Space: Jump
E: Check
R: Reload
ESC: Menu
1,2,3: Weapon Change
DOWNLOAD