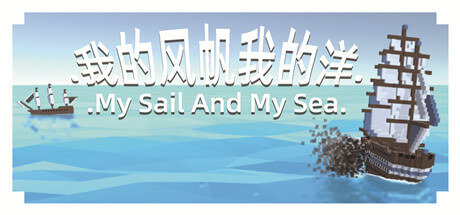 INFORMATION
TITLE: My Sail And My Sea
GENRE: Adventure, Casual, Indie, Simulation, Strategy
DEVELOPER: 心田游戏(Heart Field Games)
PUBLISHER: 心田游戏(Heart Field Games)
RELEASE DATE: 30 Jun, 2020
ABOUT THIS GAME
My Sail And My Sea – from a screenshot to a game, the inspiration for making this game originally came from a screenshot of the game MineCraft, which is a sail warship built of blocks, but it can't move, and It doesn't fire. It just stands there quietly, like a bonsai. So, I first created the blueprint editor, and then designed a customizable sea world, associated with both, and gradually enriched other game content.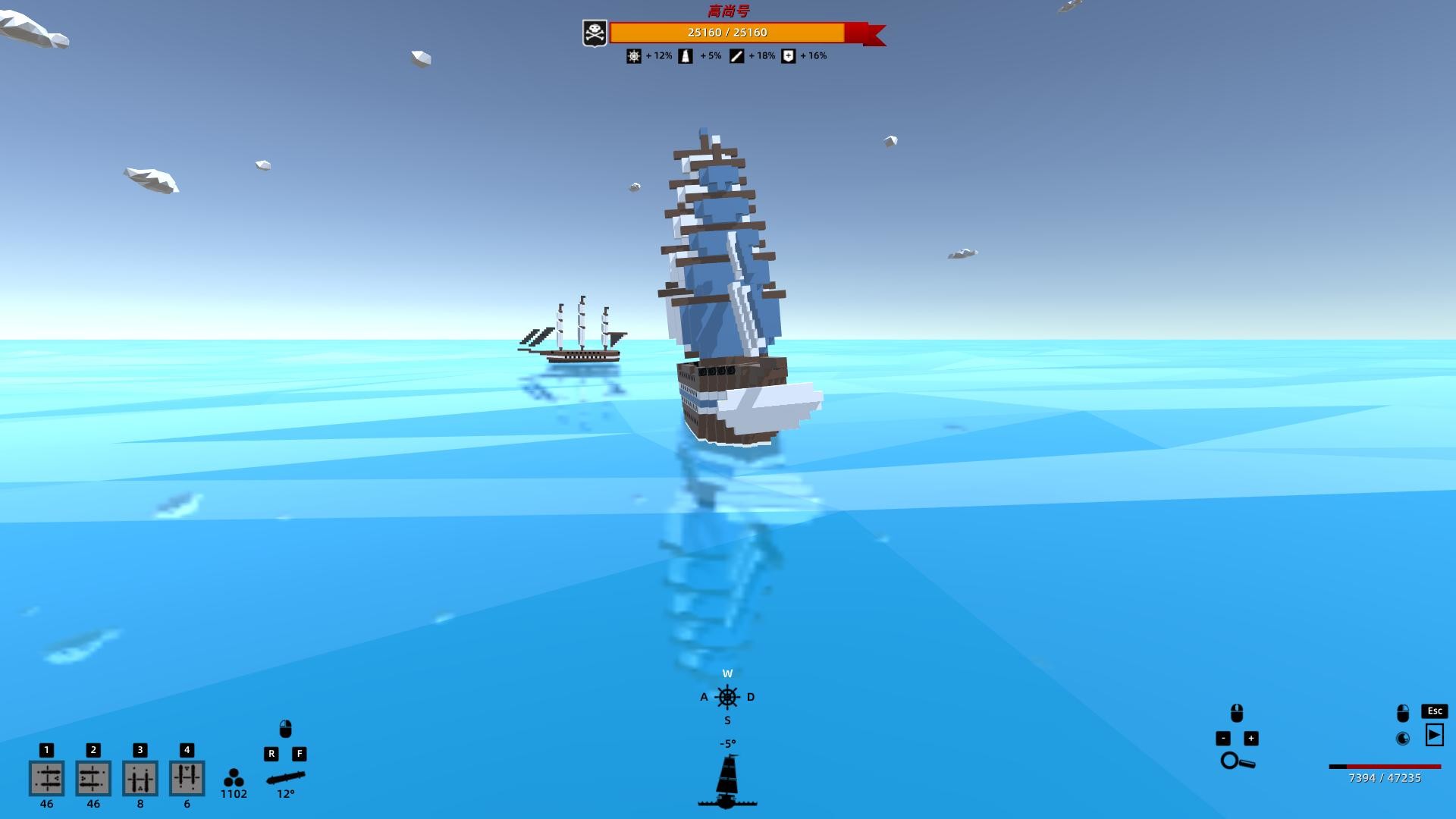 Blueprint editor
The blueprint editor is a tool that allows you to stack your battleships with squares, or whatever is interesting. You can also get blueprints from other players to enrich your inventory. The more blueprints, the more game content abundant. Blueprints determine the specific performance of various ships in the game, which can be strong or weak, large or small.
Naval battle and operation block warship
The warships generated by the blueprint are all "alive". In the sea battle, you can operate warships to move or attack, shoot at each other with hundreds of guns, smoke billows, and defeat the enemy warships to get rich rewards.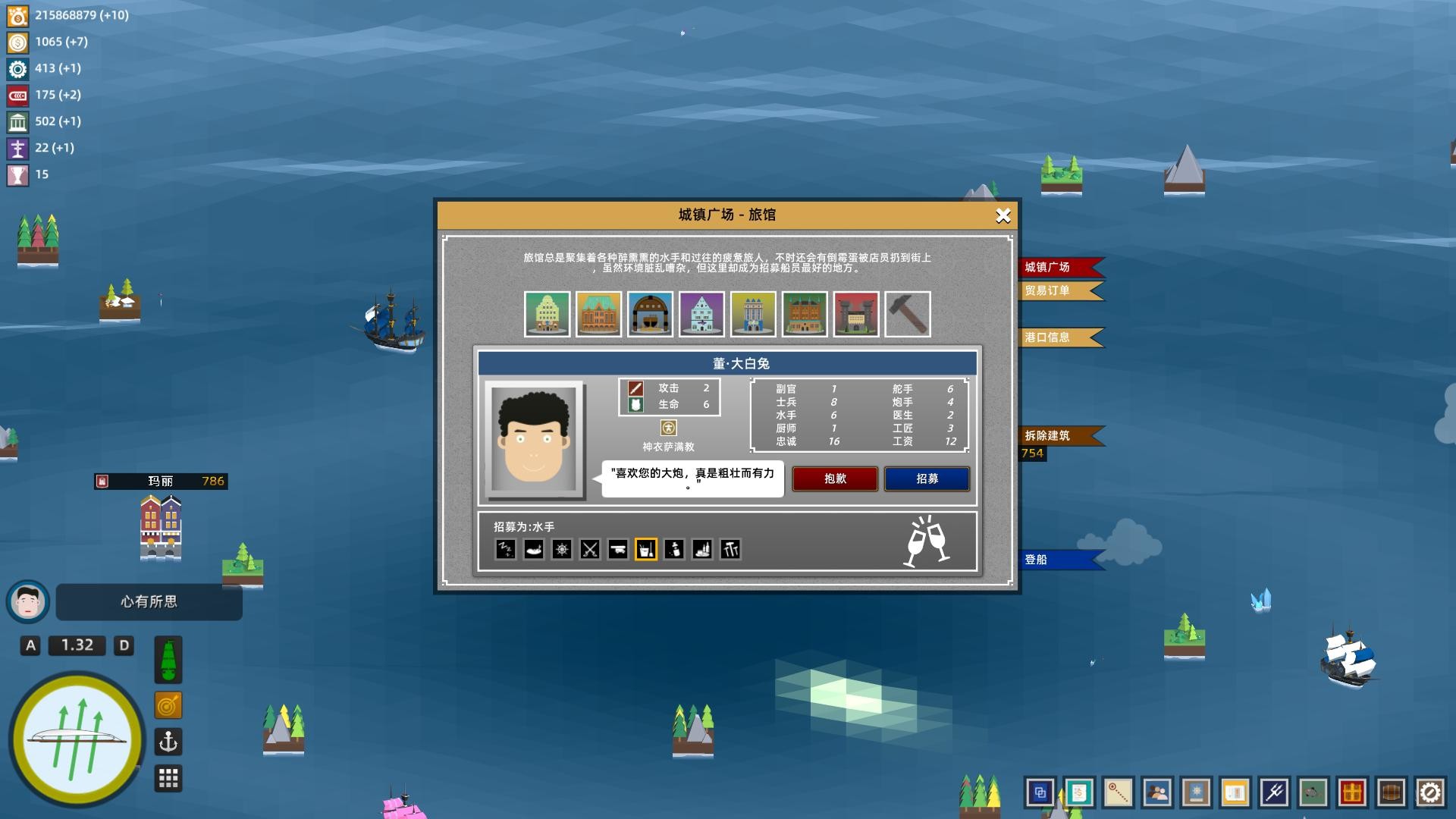 Random map and transforming the world
At the beginning of the new game, a sea world, ports, land, resources and various ships will be randomly generated. As the game goes on, you can also
constantly transform it, so that it really belongs to your sea.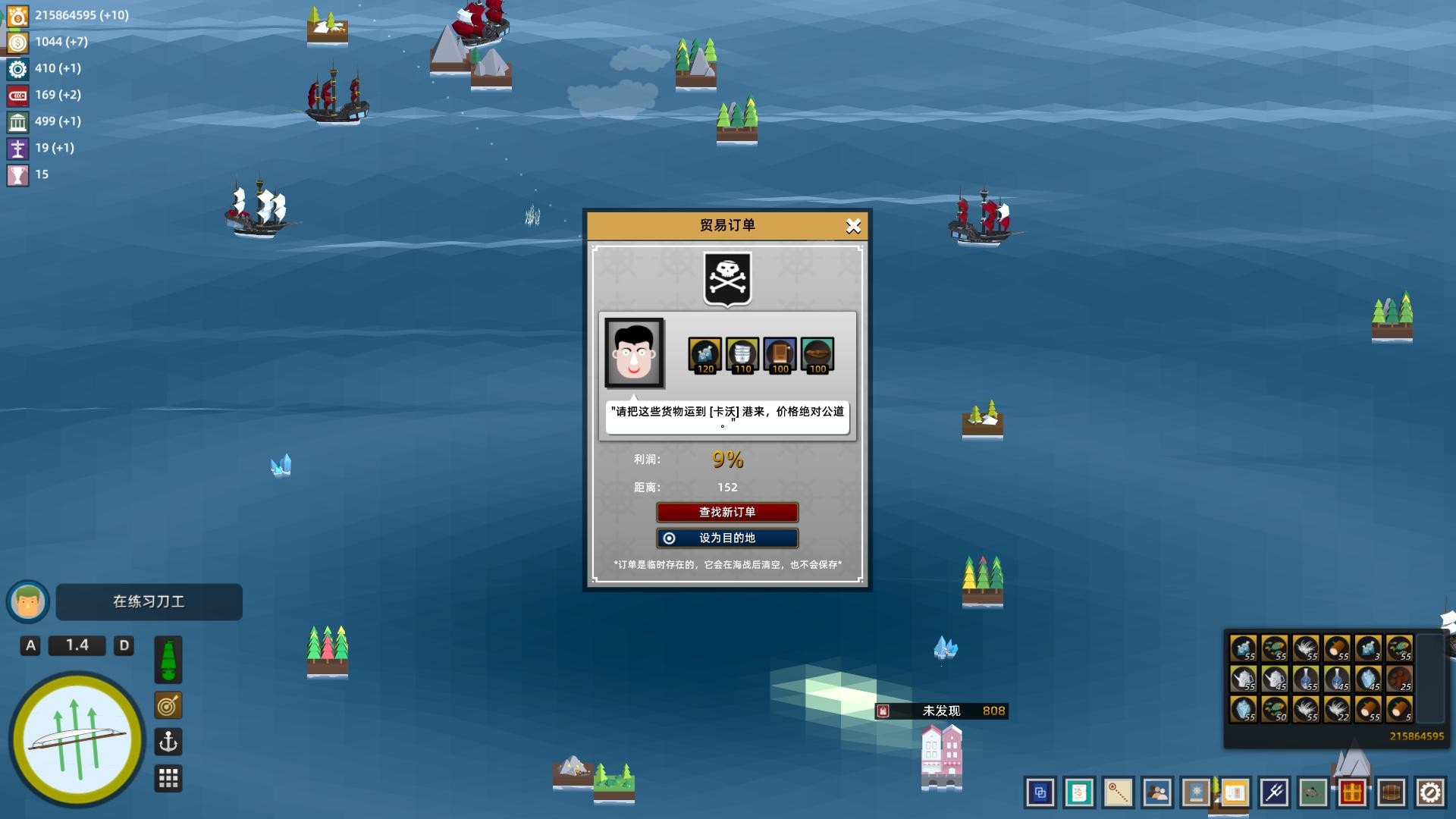 Encounter war
Encounter battle is a kind of battle on land for specific crew members. It is different from real-time naval battle. It is in the form of round battle chess. If you make some crew members into soldiers, you can take part in the battle. Please ignore their bullshit in the battle.
Port of operation
In the beginning, you only have a free port and a small boat. Through continuous growth, you will have ports all over the world, and you will drive even larger warships. The bigger the ship, the more crew and financial support you need, which means you More ports need to be controlled.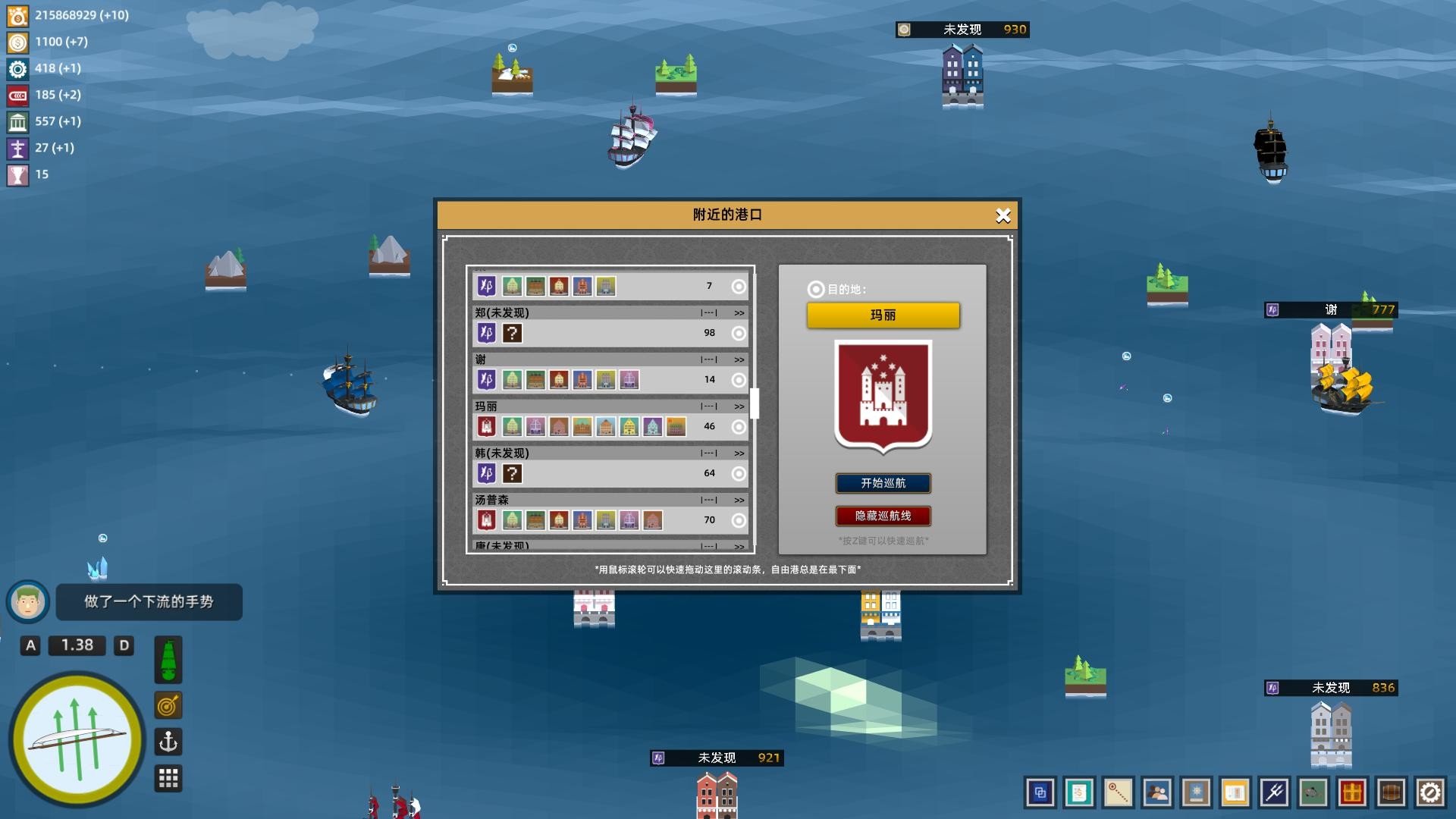 Maritime trade
Maritime trade is an important way to make money. Take an order, purchase goods everywhere and then transport them to the destination. You can get
considerable profits.
Parrot catching
Don't forget to catch parrots. In the early stage of the game, they will play a good role in lubricating corresponding to different development routes.
DOWNLOAD
DARKZER0
Google Drive – MEGA – MegaUp – LetsUpload – WorkUpload – Racaty – Bayfiles – Torrent
DIRECT LINK (Patreon Only)