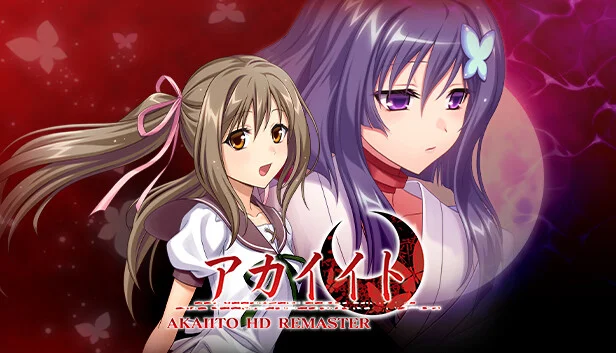 After the death of her only living relative – her mother, this past summer Kei was sorting through her inheritance and learned that her father, who had already passed away, owned an old Japanese mansion in a little-known place called "Hemizuka″. 
Kei decides to investigatein order to determine the prospects of this forgotten homestead.
On the way there, Kei has a strange dream in which a huge tree pierces the sky and a girl named Yumei appears with a flock of butterflies.
What is the legend of the mountain god and human sacrifice in Hemizumika? What is the truth of Kei's lost memory? Hemizuka is Kei's birthplace. When the characters come across each other, the wheels of destiny quietly begin to turn…
Title: AKAIITO HD REMASTER
Developer: SUCCESS Corp.
Publisher: SUCCESS Corp.
Release date: 25 May, 2023
Version: Final
Language: English, Japanese, Chinese (Official)
No Sexual Content!
Store: Steam