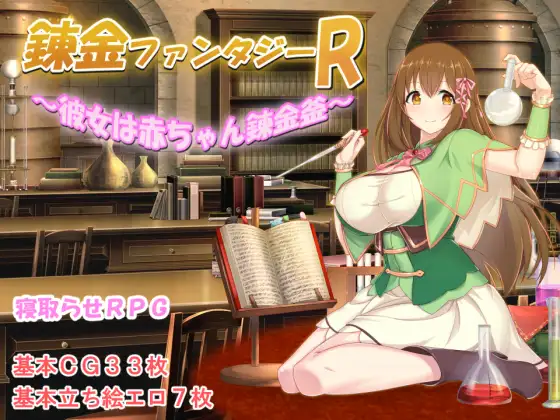 This is a story about a hero who lives in a village and searches for his missing teacher with the heroine.​ It is a symbol encounter, and there is no game over even if you lose. With the exception of some monsters, defeat erotic events will occur when you lose.
Even if you keep losing, there is no particular effect on the story. In order to collect [semen] from a monster, it is necessary to capture the monster. You can capture it by reducing the physical strength of the monster and using the capture skill.
In addition, an erotic event will occur for [semen] collection even when captured.
Title: Alchemy Fantasy R ~ She's a Baby Alchemist ~
Developer: Mijiishi
Publisher: Mijiishi
Release date: 4 Mar, 2023
Version: 1.02
Language: English (MTL Edit by AkamashiDesu)
Censored: Yes (Mosaics)
Store: DLsite