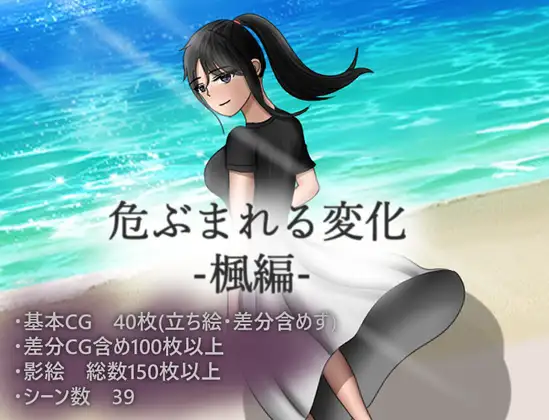 Sequel to "Daily Life in Danger"
Several years have passed since her ex-wife Aya was cuckolded right in front of her.
She was living a quiet and modest married life with Kaede, who supported her both physically and mentally.
No complaints…except for one thing.
Erectile dysfunction.
Naoto hasn't had an erection since his nightmare a few years ago.
He doesn't just want to use words, he wants to see Kaede and her body together.
But one day, he suddenly reacts.
A propensity for cuckolding…
An extraordinary experience begins when Kaede is seduced by another man.
And the man who cuckolded her ex-wife "The appearance of Shimoyama"
What will happen to the couple…
Developer: SORAUE
Publisher: SORAUE
Release date: 21 Jun, 2023
Version: Final
Language: English (MTL)
Censored: Yes (Mosaics)
Store: DLsite