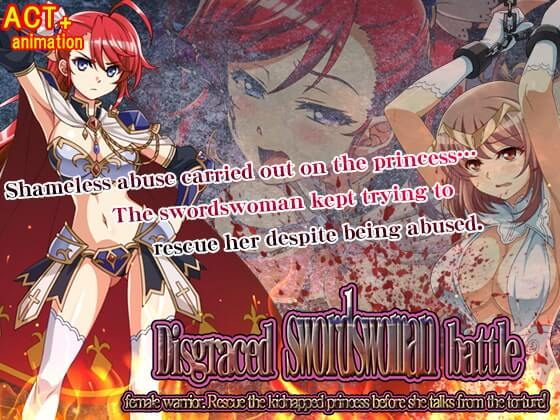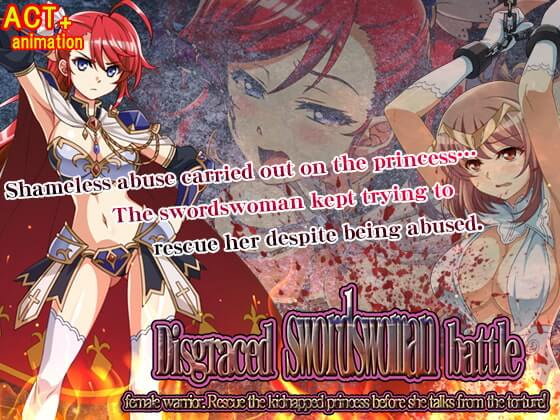 INFORMATION
Release Date: 2020-02-20
Developer: Sharuru Hunter
Censored: Yes
Version: Final
OS: Windows
Language: English
Voices: Japanese
ABOUT THIS GAME
(Prologue)
In the Emerald kingdom where humans live, the war with the Glome Empire where monsters live has been raging for 3 years
As the fires of war become fiercer, the Glome Empire starts to retreat and is faced with impending defeat, so they try to negotiate a ceasefire.
Negotiations for the ceasefire are carried out by both countries.
Negotiations continue with the advantageous conditions being for the stronger Emerald Kingdom, and the Glome Empire seems to be on its last legs.
At that time, the Emerald Kingdom receives a sudden attack by the Glome Empire, and the King is slain.
The Emerald Kingdom whose guard was down due to needing to negotiate the ceasefire could not fight back in time and the Princess was kidnapped.
The real purpose of the enemy was to kidnap the princess.
–Magical lethal weapon–
This is the secret magical weapon communicated to the kingdom.
It is the ultimate weapon that is said to be able to destroy the world in an instant.
The princess knew the magic to be able to start that weapon up.
The princess faced unimaginable torture, rape, and abuse.
In that situation, the strongest warrior in the kingdom, "Ruby Franthorp" went to rescue the princess.
Female warrior! Rescue the princess before she is forced to talk due to the torture.
(Action window with an erotic focus)
This is a 2D action game, and is an erotic-focused interface.
In the bottom-left window, the state of the female warrior is constantly displayed in animation.
Of course, if the armor breaks, that state will be reflected.
In the top left window, detailed animation is displayed when the female warrior is attacked by the enemy.
The female warrior may also be attacked in the action window.
Defeat the enemy while checking the three meters and clear the stages.
It is possible to use a variety of items during the battle.
(Erotic scenes)
If you are attacked by the enemy, the armor will break, and if you go down in that state, you will be attacked again by the enemy.
The erotic scenes during the action when you are attacked by the enemy at that place are shown in the top-left window.
These are detailed erotic scenes.
Further, if you move through the stages, there will be pitiful abuse scenes where the princess is captured.
A huge root assaults the princess.
Will the princess be forced to speak due to the abuse?
If the female warrior is defeated, a major erotic scene shall be displayed as an event scene.
The erotic scene is an animation.
There are voice actors, so enjoy their groans, wails, and screams.
(Characters)
Milky Bitroyan
Age 21. Younger sister of the princess of the Emerald kingdom.
Ruby Franthorp
Age 20. Warrior.
White Bitroyan
Age 24. Princess of the Emerald kingdom.
(Voice actors)
Ruby role: Shirikageru
Milky role: Phan Masaki
White role: Ao Kuranami
DOWNLOAD
Google Drive – MEGA – Uptobox – Rapidgator – MegaUp – Letsupload – Uploadhaven – Filerio – Racaty – Uploadhub – Torrent