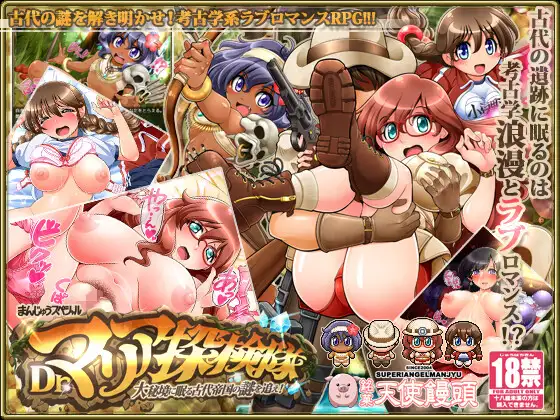 Uncover the dark secrets of the ancient Obius civilization as you join the archaeologist Dr. Maria expedition! Meet new and interesting friends, battle many different enemies, and explore Maganesia Island's countless areas from its mysterious jungles to hidden underwater temples, to psychic research laboratories!
And of course, romance your female teammates as you develop relationships with each of them.
The story is linear, with H-scenes being shown through story progression and are often unmissable.
Combat is mostly basic turn-based RPGM style fighting with a charge meter, items, equipment, party members, leveling, and skills.
Travel to different areas, talk to NPCs, and unlock secret items, abilities, and various enemy forms.
Lastly, there is a romance system, where you build relationships with your 3 party members (via story progression).
Title: Dr. Maria Expedition
Developer: 銘菓!エンゼルまんじゅう
Publisher: 銘菓!エンゼルまんじゅう
Release date: 24 Dec, 2022
Version: 1.03
Language: English (Fan Translate by Emerald_Gladiator)
Censored: Yes (Mosaics)
Store: DLsite