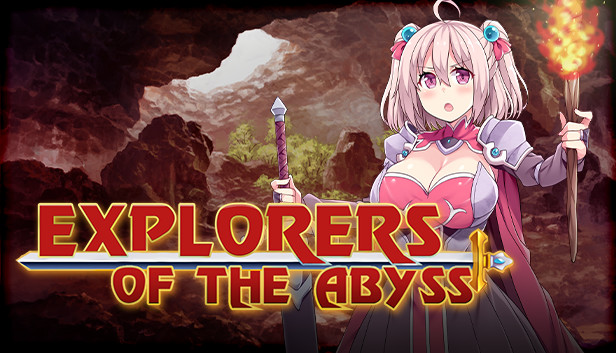 Explorers of the Abyss Free Download with Direct Links, Google Drive, MEGA, Torrent.
INFORMATION
Title: Explorers of the Abyss
Developer: Flying Panjandrum
Publisher: Kagura Games
Version: V1.01
Language: English (Official)
Censored: No (Uncensored)
Voice: Japanese
ABOUT THIS GAME
Explorers of the Abyss Free Download with Direct Links, Google Drive, MEGA, Torrent.
[Product Info]
– Erotic yet challenging hack & slash dungeon RPG
– CG count: 49 (about 900 variations)
– Pose Art: 11+ characters (about 300 variations)
– Voice: About 300 patterns
– Estimated Playtime: 25~45 hours
– Development Period: About 3,696 hours
[Synopsis]
Accompanied by three allies, Ovelia the lady knight ventures into a dungeon called "Abyss"!
However, the darkness spreads over Abyss and cruel monsters and sexual traps are waiting to befall them.
Will they be able to solve the mysteries of Abyss and remove a curse from their king?
[H Scenes]
Situations:
– Prostitution for buying expensive items
– Pushed down during a battle with a boss
– Falling into erotic traps of the dungeon
– Administered with aphrodisiac
– Oneshota
– Heroines' lesbian sex
– Erotic medical treatment
– Deceived and sexually assaulted by a client
– Becoming isolated and violated by monsters
– Cosplay sex
etc.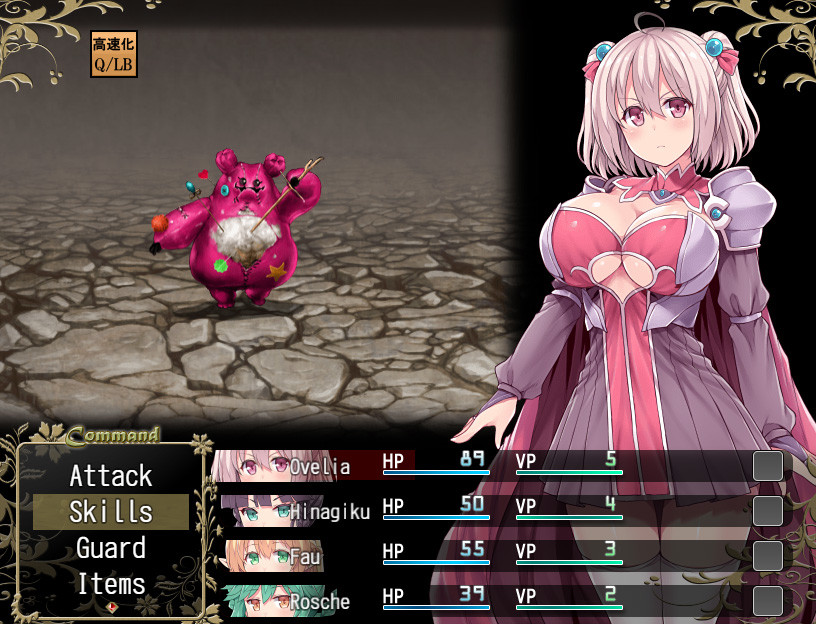 [System]
– Dense Dungeon
There are not only monsters but also inhabitants and adventurers in Abyss.
Communication and sex with them are definitely fun parts of the dungeon exploration.
– Torch System
You need a torch or a lighting spell to see objects in Abyss.
It is easy to fight and explore in the light but you will get more EXP in the darkness.
– Various Skills
Mapping, avoiding encounters with monsters, unlocking, removing traps from treasure chests, evading pitfalls by levitating…
Ovelia and her allies learn new skills through the way.
– Hack & Slash
Defeating a monster in a burial chamber will give you a treasure chest.
In the treasure boxes are more than 1,200+ kinds of items.
– Clothing Damage
Getting damaged causes their clothes to be torn.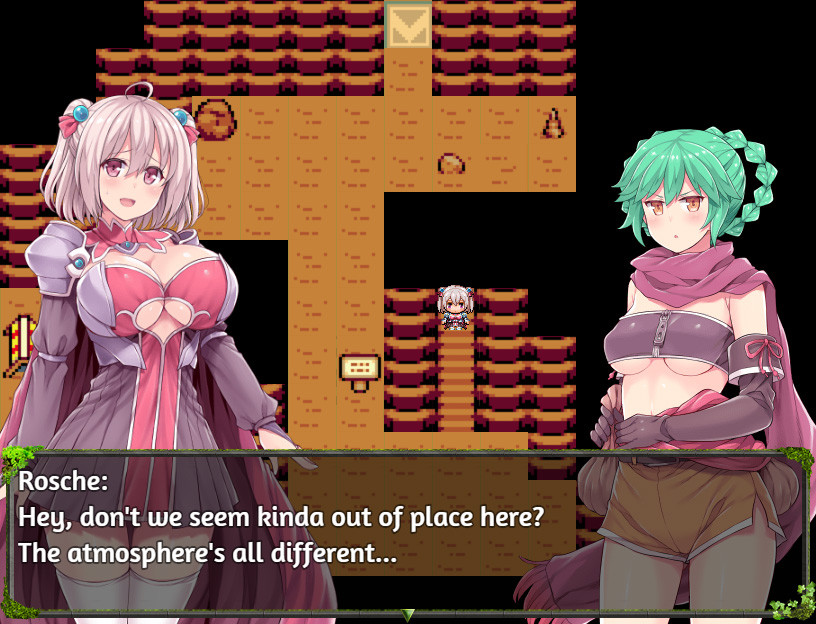 – Boss H Scenes
Some boss monsters attempt to push down and sexually assault heroines.
* there are 5+ boss H scenes.
– Quests
There are about 40 quests with rewards.
– Functions
– Autosave
– 5x Difficulty Levels (the easiest = no battles)
– No Gameover (except some battles)
– Fast Battle
– On/Off Window
– Scene Replay
– On/Off Voices
etc.
DOWNLOAD