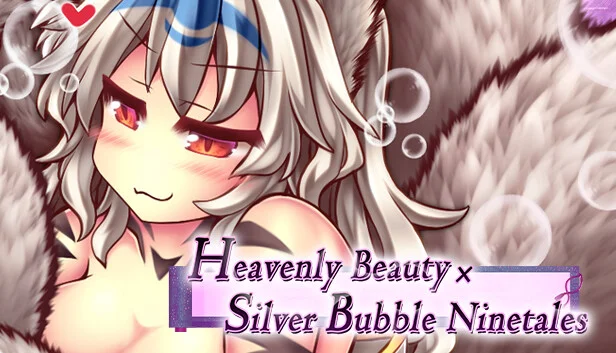 The silver nine-tailed bubble fox " AWAYUKI" appeared in front of the protagonist of the exorcist.
The main character, who has a favorable impression of her, be able to resist temptation and seal AWAYUKI…?
This game consists of two parts: "Evasion" and "Battle."
The evasion part involves action elements and aims to getting close to AWAYUKI before transitioning into the battle part, all while avoiding flying bubbles and hearts. In the battle segment, the goal is to use your skills to damage AWAYUKI while resisting her attacks and temptations.
Each part is distinct yet intertwined, allowing you to enjoy action elements and strategic combat.
Developer: FLOAT Arrow
Publisher: SM KING, 072 Project
Release date: 27 Oct, 2023
Version: Final
Language: English (Official)
Censored: Yes (Mosaics)
Store: Steam