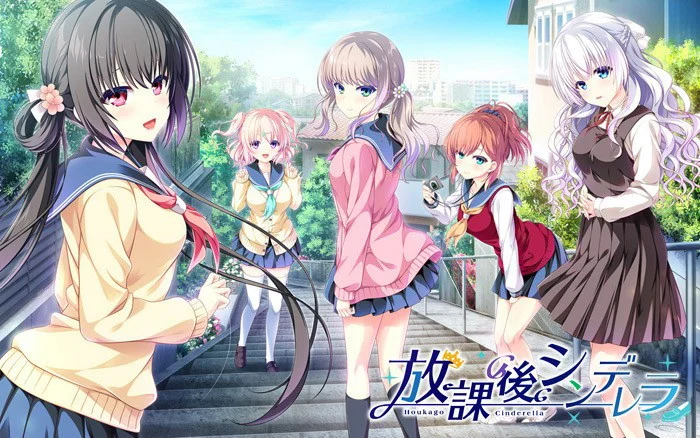 Houkago Cinderella Free Download with Direct Links, Google Drive, MEGA, Torrent. "After school, I think that girl might be waiting for me…" "If she's able to, I want to be friends with her and go home together."
"I might be able to go home together with her after we have a chance meeting with each other."
A feeling of love awakens on the way back home from school.
In this work, you will enjoy a romance with the heroines while fully enjoying the romance situations/events which occur on the way back home from school.
What I cherish is the "excitement" that occurs when I leave school,
The excitement of finding the girl I'm interested in on my way home,
The excitement of the two of us going home together,
And the excitement of confessing.
Hooksoft presents a school romance with the theme of "excitement".
The partial-patch covers the Prologue, Youka's, and Tanomi's route.
The patch is translated to the bare minimum to play the game from start to finish (you must follow the included guide). The translation has only been roughly edited by the translator himself and still requires proper Editing and QC. Not all UIs have been translated.
History
Translation started on 13th July 2021
Prologue and Youka's patch released on 1st January 2022
Tanomi's patch released on 14th April 2022