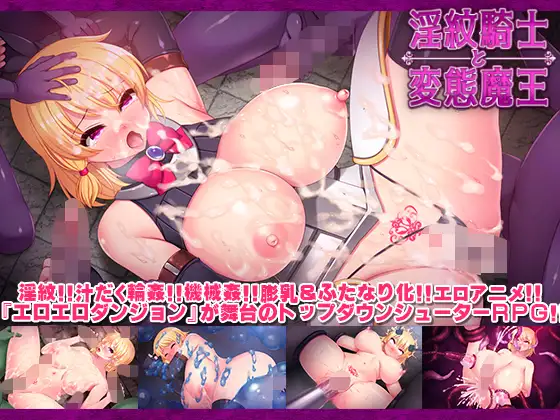 Lewd Crest Knight and the Perv Lordess Free Download with Direct Links, Google Drive, MEGA, Torrent. The Demon Lord Marron possesses magic far beyond the capabilities of any in the kingdom. Through her powers, she has been able to curse all the men in the land!
With all the males by the balls, it's up to knightess Sherika to chase down Marron,
and put an end to this funny business!
But Sherika has used teleportation magic to hide in the most dastardly of places…
A simple top-down shooter RPG all about dodging bullets, and taking down every enemy in your path!
If you take too much damage, you'll be stripped nude, and further attacks will get you sexually assaulted until your HP runs out!
Sherika's body can also change. Breast expansion, futanari-transformations, and lewd crest curses are all in play,
and all are reflected in the game's CG and animations if she becomes afflicted!
Title: Lewd Crest Knight and the Perv Lordess
Developer: yoshii tech
Publisher: yoshii tech
Release date: 25 Feb, 2022
Version: 1.5
Language: English (Fan Translate by Shisaye)
Censored: Yes (Mosaics)
Store: DLsite
1.5
Addition of a gang rape room.
Addition of 2 kinds of amazing magic.
Other fixes.