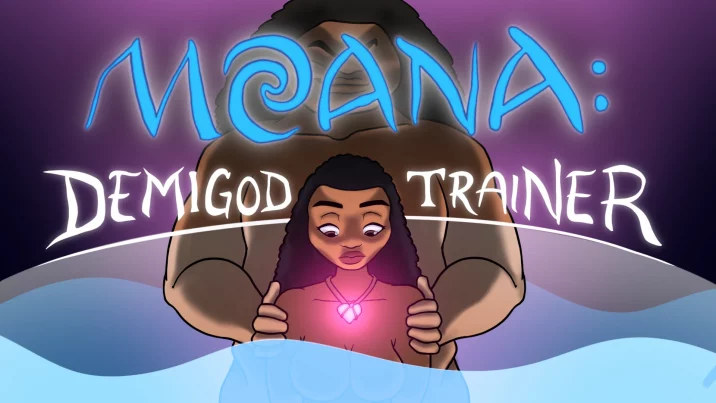 Moana: Demigod Trainer Free Download with Direct Links, Google Drive, MEGA, Torrent. After becoming chief of her village and saving the world, a young wayfinder finds herself… bored. Leading isn't nearly as fun as exploring, so she decides to set out to find the demigod, Maui.
She asks him to teach her the way to become a demigod, and he obliges- with his own ulterior motives.
Under the guise of his teachings, she will learn much more than demigod powers-
she'll learn how to work a dick like a five-star whore.​
0.34
4 New H-scenes (2 Variations Each) 
4 New costumes in the shop 
And a general tune-up to the code around Olympus. Hope you all enjoy! 
0.3
A new area to explore
3 new static H-scenes (2 variants each) and 1 new multi-step H-scene
New scenes involving Maui and the ongoing story of Demigod Trainer
0.2.5
New scenes involving Tarzan
Reopened shop, along with several brand new outfits!
A continuation of Moana's demigod journey, with some sexy new images
As well as the brand-new UI, so the game looks better than ever!