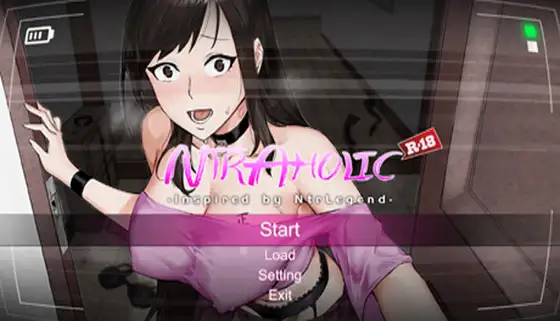 NTRaholic (チホネトラレケイカク) Free Download with Direct Links, Google Drive, MEGA, Torrent. Two years ago, Chiho married her boyfriend who had been with her since high school. They swore in the chapel and loved each other until death they parted from each other. After that, the newlyweds live a lovey-dovey life every day, with each other's companions, and life is as sweet as honey. Everyone envy such a life…until that day…
Fairy tales don't always have good endings. Princesses don't always marry princes. A certain unexpected letter shattered her quiet life like a stone falling into the surface of a lake. It was a letter from the landlord requesting rent collection. Due to the financial burden, Chiho and the others have to find a new place to live. Shota was a very good husband and took great care of his wife Chiho.
But Shota wasn't a good office worker. He has been scolded by his boss for about three months already. The financial burden puts pressure on the two of them, and by a twist of fate, they find a notice posted by "you" looking for residents, and come to see a room at "you"'s apartment.
Title: NTRaholic(チホネトラレケイカク)
Developer: Ntraholic
Publisher: Ntraholic
Release date: 17 Jan, 2023
Version: 3.1.6c
Language: English, Japanese, Chinese (Official MTL)
Censored: Yes (Mosaics)
Store: DLsite
3.1.5
FPS cap fixed to be 60.
resolution bug fixed. (you can even do full screen in 3.1.5) but we changed the way to change resolution a little bit. (You need to press the resolution button to confirm your change)
We fixed the bug "The key event3 in chiho's home cant be trigged"
we fixed the bug "messages will freeze the screen"
we fixed the bug "cant do anything in hot spring"
we fixed the bug "time rewind can be used even before going to the hot spring.
we fixed some other bugs related to the bugs above.
In 3.1.5, player can use their old savefiles in 3.1.3 &3.1.4 to proceed normally but the images that are missed in 3.1.3 will be show up in 3.1.5(for example, if you have seen a photo in the message in 3.1.3 it cant record in the gallery of 3.1.5) To see the full CGs you can use the savefile we provided but you need to google how to replace the savefiles for unity games.