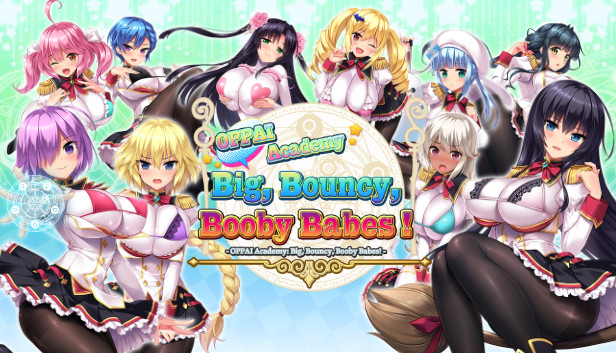 OPPAI Academy: Big, Bouncy, Booby Babes! Free Download with Direct Links, Google Drive, MEGA, Torrent.
INFORMATION
Title: Motto! Haramase! Honoo no Oppai Isekai Ero Mahou Gakuen!
Original Title: もっと!孕ませ!炎のおっぱい異世界エロ魔法学園!
Length: Medium (10 – 30 hours)
Year: Japan 2018-04-27, English Version 2021-05-13
Developer: Milk Factory
Publishers: Frontwing
Language: English
Voice: Japanese
Uncensored/No Mosaics
ABOUT THIS GAME
OPPAI Academy: Big, Bouncy, Booby Babes! Free Download with Direct Links, Google Drive, MEGA, Torrent.
"Get reincarnated into a fantasy world and use your magic to get all the girls!
In the fantasy visual novel, "OPPAI Academy: Big, Bouncy, Booby Babes!", you take on the role of the protagonist Takumi, who has reincarnated into another world and has started to attend a magic academy. Clear various quests to progress the story, and capture the attractive heroines' hearts along the way!"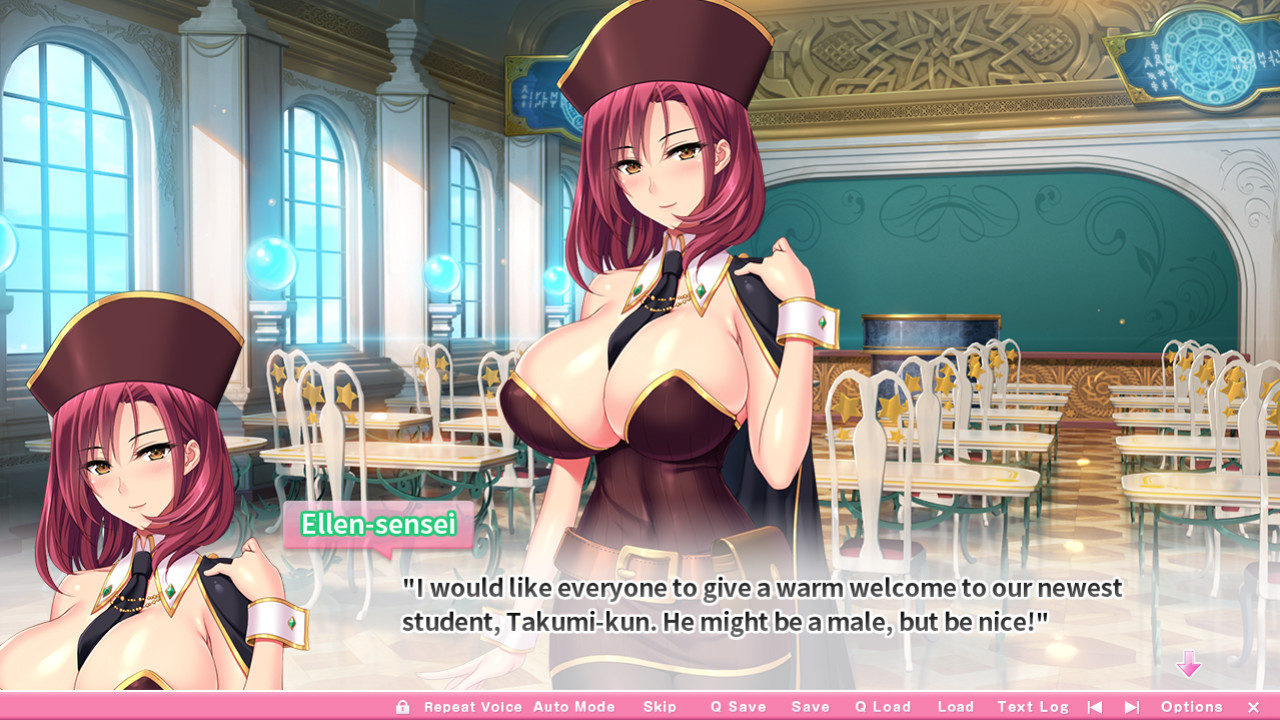 Takumi Kazuya is just an average student at Iseumi Academy who has been suffering from delusions of grandeur since a young age. He dreams of conquering the literary world by becoming a best-selling erotica novelist and having his works adapted into anime. One day, when Takumi is taking his usual two-hour bath while thinking up plots for his new novels, his sister gets upset with him. This is no unusual occurrence, and normally the tantrums of his sister, an aspiring eromanga artist herself, only serve to amuse Takumi. This time, however, she decides to turn up the bath thermostat to the maximum temperature. It was meant to be nothing but a silly prank, but then alarms start ringing—the kind you might hear in a disaster movie—and the bathtub starts making ominous noises, as if it's about to explode! Takumi's life starts flashing before his eyes, and before he realizes what's going on, he finds himself enveloped by nothingness…
"As he struggles towards the light, trying to find an exit, he suddenly falls into a large body of water. Unlike the small bath he was in moments ago, this appears to be a large, public pool, and… it's filled with busty girls in bikinis!? This must be heaven!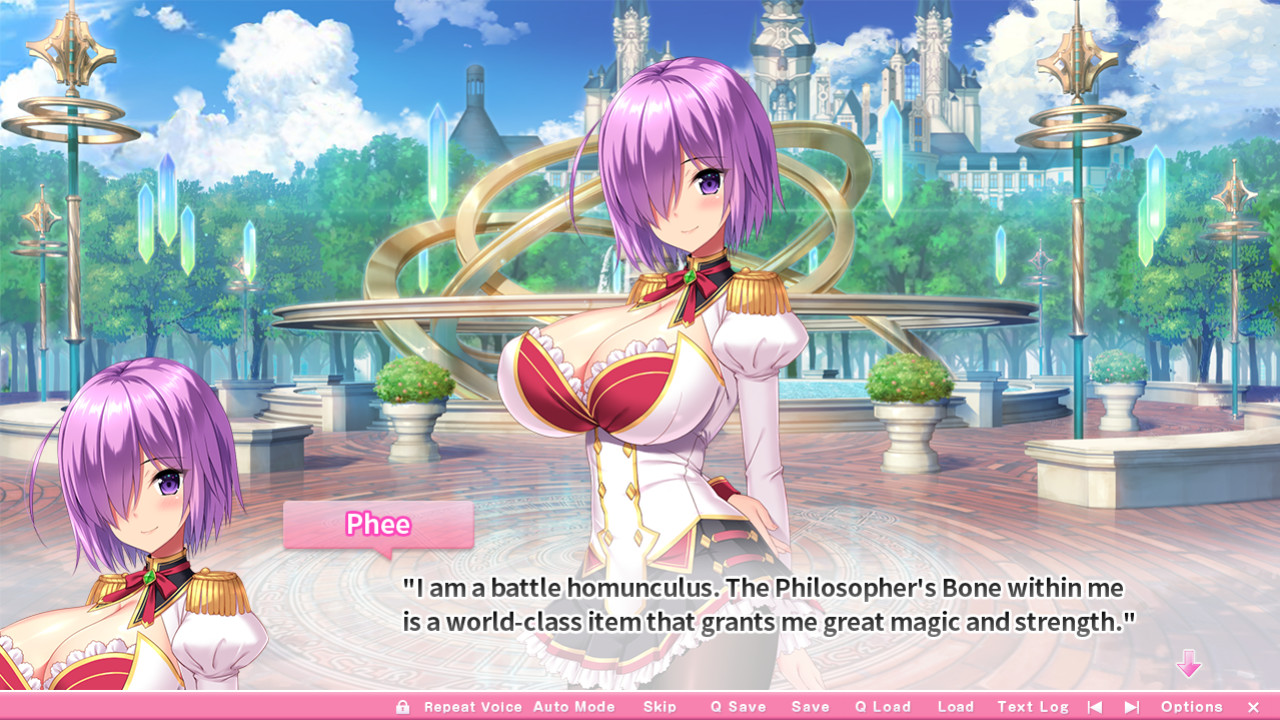 Taking a closer look, he notices that not all the girls are human. They appear to be from a variety of species, and their reactions to the sudden intruder are just as diverse as their looks. Some even start summoning magic circles and shooting arrows of light! If this were a light novel, they would probably challenge him to a duel after seeing them in their swimwear, and his maxed-out luck stat would allow him to win and instantly earn their affection… Or at least, that's what Takumi fantasizes about as he narrowly escapes from the otherworldly pool into which he has just reincarnated.
Said pool turns out to belong to the prestigious Yggdrasil Girls' Magical Academy, and Takumi will be its first male student. Will he be able to conquer the hearts of the entire academy!?"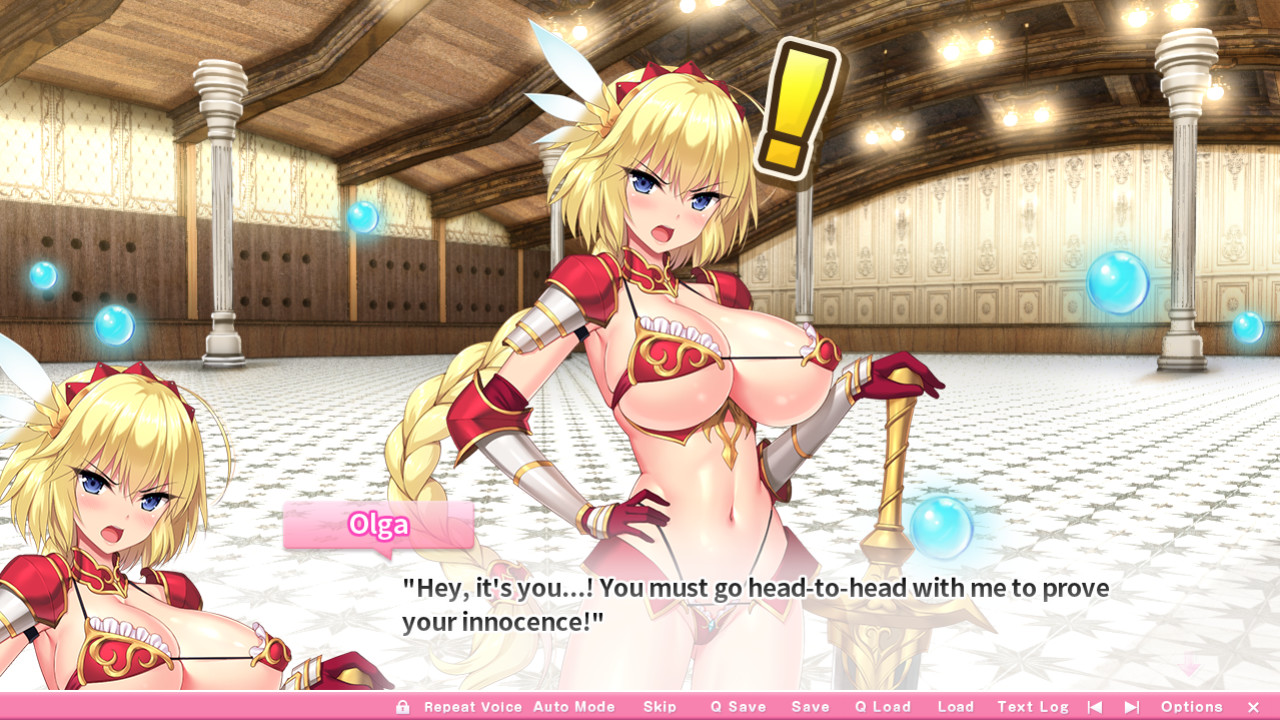 System
Nice and simple – just select the heroine whose scenes you want to play!
After finishing the prologue, you can progress through the story by selecting one of the main heroines from the character select screen. The more scenes you finish, the more new scenes become unlocked. Within one chapter, you get to choose four character scenes, either with the same heroine or with different ones. Feel free to start with your favorite characters, or save them for last—it's up to you!
DOWNLOAD
MEGA – MegaUp – Pixeldrain – Gofile – Anonfiles – Uptobox – 1fichier – MixDrop

Premium links available!