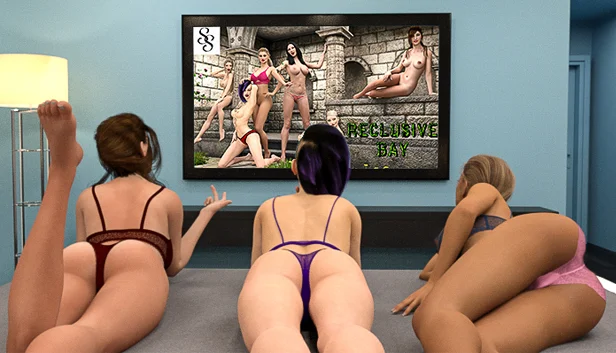 Reclusive Bay Free Download with Direct Links, Google Drive, MEGA, Torrent.
INFORMATION
Reclusive Bay Free Download with Direct Links, Google Drive, MEGA, Torrent.
Title: Reclusive Bay
Developer: Sacred Sage (Patreon – Subscribstar)
Publisher: Sacred Sage
Release date: 16 Nov, 2021
Version: 0.35
Language: English (Official)
Censored: No (Uncensored)
ABOUT THIS GAME
Reclusive Bay Free Download with Direct Links, Google Drive, MEGA, Torrent. You have no memory at the start of the game, and clueless about the town that you live in. Early on you find out that you were in a car wreck with your father. You pulled through after an eight month coma. However your father didn't get as lucky. In his will he left you the house, and a starting business called the Royal, a restaurant. Reclusive Bay is a ghost town by all comparisons, and off the beaten path for sure.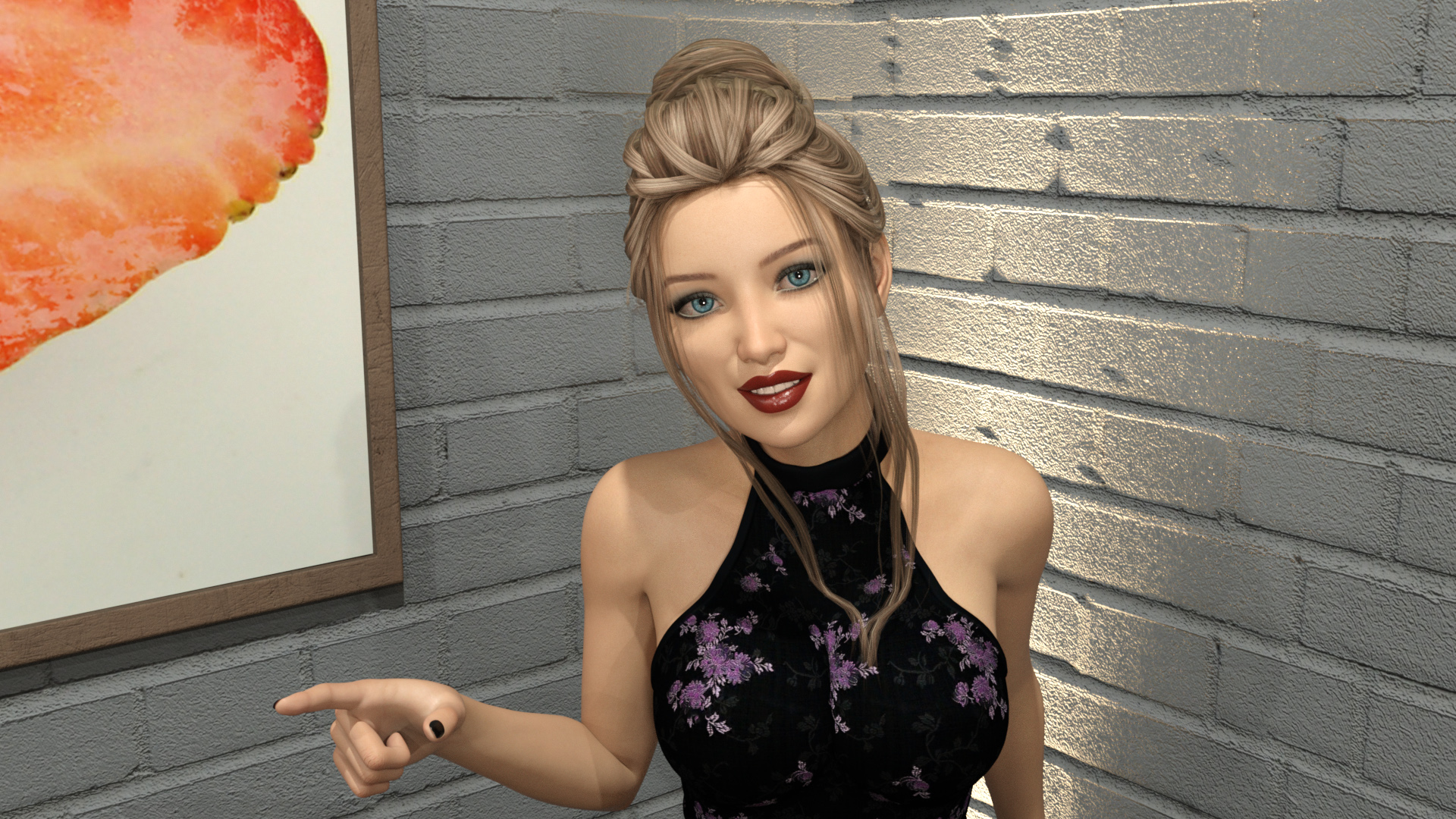 The nearest town is two hours away. It is used only as an escape for those that don't want to be found, or those that want to party. As the story progresses you will learn bits, and pieces about your past memory. Also finding out that your accident wasn't by mere chance. Along your journey through this sandbox story driven VN you will meet beautiful women that will help you. There is something strange going on in Reclusive Bay. What could it be?
Every choice in the game will affect something. Mostly dealing with the relationship with that particular girl you are in a scene with. Sometimes it might be added scenes, or maybe dialog flavor. There are quite a few hidden choices in Reclusive Bay that you can't see unless your relationship stat is high enough with that character, and don't worry, you won't be tied down to just one girl in Reclusive Bay.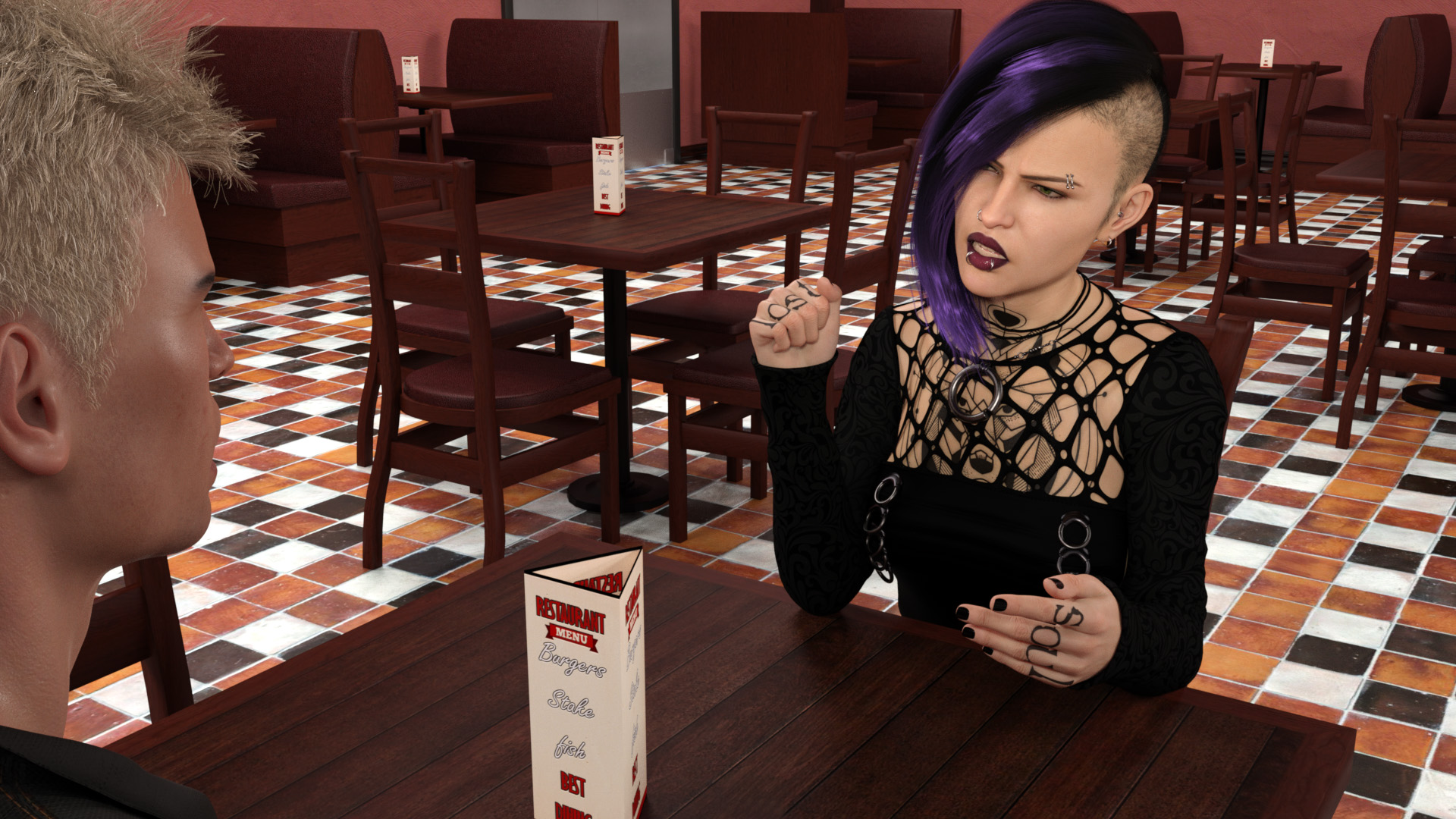 Reclusive Bay is free roam sandbox. Once you get past the tutorial encounters can happen anywhere which are important to building up your relationship score and suggestion levels. There are currently 6 different girls in the Reclusive Bay that has been introduced with at least one more planned to be introduced.
CHANGELOG
0.31
KNOWN ISSUES A bug with the Paige repeatable You can skip it, it will be fixed next patch
Added Leah morning date
Added a side story scene with Eve (Eves new vitcim)
Added a side stroy for Eve (meeting eves mom)
Added Paige's repeatable
Added a Main Story (running out of time)
0.30
Added a repeatable scene for cascade
Added a new location to the map Recluse Beach
New main story scene going to the beach
New side scene with Leah (Leah thinking)
New side scene with (Leah deans office)
Remade leah visits the royal
Fixed several with cascade and marcus
0.29
Added a Main Story Scene (Trevor's Past).
Added a Main Story Scene (Meeting Lily's Family).
Added a branching scene (Rebecca Wakes You Up).
Added a branching scene (Lily Wakes You Up).
Added a small scene to of going home.
Remade the scene with Paige and Cascade arguing in the kitchen.
Remade Leah's first side scene.
Changed it so you have different font set ups now in preferences .
Fixed a typo that caused an error in the scene with Summer at the pool.
Fixed the eye candy bug some players got when reloading.
Killed around 400 more typos. They just keep appearing.
0.28
Added A Main Story Scene (Meeting with Lynn).
Added a Main Store Scene (The Discussion).
Added a repeatable lewd (scene with Vivian).
Added a few flashback renders at the start of the game and in meeting Cascade to give meaning to the lost memories.
Added the option to name your saved game.
Added a wallpaper of Summer.
Added a wallpaper of Eve.
Added Cascade Eye candy Pack.
Remade Lily finds out she's an exhibitionist.
Fixed more typos that endless struggle.
0.27
Added a Main Story Scene (Mayor Troubles).
Added a Main Story Scene (Marcus and Lynn catch up).
Added 2 wallpapers 1 of Lily and 1 of Summer.
Added a Side Scene for Vivian (Vivian finds out about Merlot).
Added a Side Scene for Vivian (Vivian runs into trouble).
Added a Side Scene for Marcus (Vivian).
Added Summers Eye Candy Pack to Vivian's shop.
Added Paige's special name for you in the coffee date repeatable scene.
Added Vivian's side hustle (Talk to her at the bar to unlock. Then buy from her in her bedroom).
Remade Paige's scene (Paige's coffee date).
Remade Lily's side scene (Park Yoga).
All navigations are switched over to change based off of time of day.
Fixed Marcus not actually giving you money in Eve's scene.
Fixed a bug where Paige would refer to player as none in her repeatable.
Fixed a typo in the Lily park scene that would cause errors to some players.
Took care of a lot of typos throughout the dialogs.
0.26
Added a Side Scene with Eve (Eve starts to open up)
Added a Side scene with Summer (Summer wake up)
Added a Side Scene for Cascade (Cascade's Struggle)
Added a Side Scene for Lily (Lily's Sister)
Added a Side Scene for Lily (lily morning bedroom yoga)
Remade the scene where Paige visits the MC.
Remade the MC_bedroom free roam area.
Remade the Cascade coffee date repeatable.
Added a new feature with FwF.
Putting a girl in favorites gives a +1 RS.
Putting a girl in Hottest gives +1 SL.
when you switch them out their RS or SL goes back to normal.
Fixed a bug when you clicked another upgrade when buying an upgrade already, it would error.
Fixed the bug where places would say it was closed when it doesn't (No more double clicking YAY!)
Fixed a bug at the Mausoleum at late night.
Fixed a bug in the bar where Summer talked to you at places she shouldn't have.
Fixed a bug in Cascade's replay.
Fixed a couple replay bugs if you rejected the girls advances in replay.
Fixed a bug that could cause errors when talking to Paige at the bar on Saturday.
Fixed a bug with a scene with Cascade that was getting an error.
Fixed a bug in replays from the main menu where you would get an e-mail alert.
Fixed a bug where some players would have an error in the scene pool time with Summer.
Changed it so after you buy a new area if automatically shows the scene rather than going there.
Changed it so while in game can only view scenes for that playthrough and out of game menu.
you can view all the scenes you have seen across all playthroughs.
Started converting navigation images to change depending on time of day and location.
Fuck them typos…
DOWNLOAD