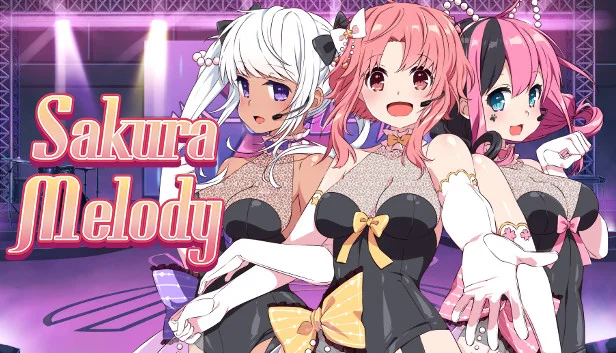 Sakura Melody Free Download with Direct Links, Google Drive, MEGA, Torrent. Ren has adored idols from a young age, and now his love is about to be rewarded. The production company he works at has decided to put him in charge of a newbie idol group comprised of three unique young women: the cheerful, energetic, Akko; the quiet, perplexing Ibuki; and the proud, haughty Chiyoko.
Though these girls are all eager to become idols, they've all their own unique ideas about what being an idol entails – and, as if that wasn't bad enough, they seem incapable of agreeing on anything. On paper, they're a team, but in reality, they're always arguing!
Ren only has a month to whip these girls into shape. It's up to him to organize Akko, Ibuki, and Chiyoko's daily routines, while earning them both fans and funds. The girls can also take on jobs at the local talent agency, the success of which is determined by match 3 gameplay, to further boost their popularity. Then, when the month ends, a competition awaits, wherein only the most talented idol group will be crowned the victor.
Title: Sakura Melody
Developer: Winged Cloud
Publisher: Winged Cloud
Release date: 25 Oct, 2022
Version: Final
Language: English, Chinese (Official)
Censored: No (Uncensored)
Store: Steam