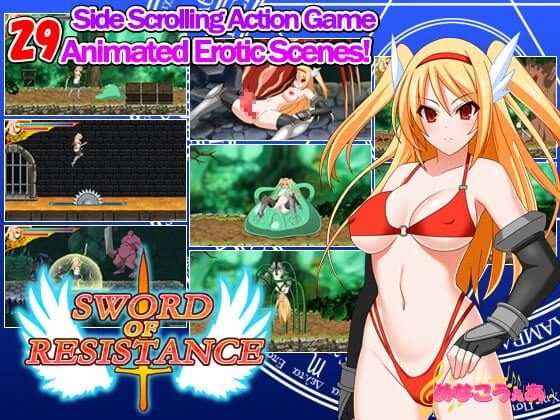 INFORMATION
Release Date: 2016-11-21
Developer: MenacoWare
Censored: Yes (Mosaics)
Version: Final
Language: English
ABOUT THIS GAME
* THE GAME
Refreshing side scrolling erotic action
Damaged clothing —-> Nudity…
Playable with a gamepad or just the keyboard
* THE FPS
Buttery smooth 60 frames per second
Heroine and enemies are created and animated with Live2D
You have to see the natural fluidity of motion
* THE HENTAI
All enemies have H scenes!
29 varieties in total, from tentacles to lesbian porn
Zoom in with Gallery Mode for extra visual oomf
* THE ACTING
Not just a fully voiced heroine, a fully voiced boss too!
————————————–
* OPERATION
move: directional arrow key
Jump: Space key
Dash: Z key + directional arrow key
Normal attack: X key
Range attack: C key
Cancel: B key
Go back to title: F2 key
————————————–
* THE STORY
——Long ago.
Shuttered once and for all, or so it was thought,
the Dark Gate has been opened once again by Coledohra the devil-god.
A flood of monsters gush forth from another realm.
Men are eaten alive; women become objects plundered day and night.
All seems lost for the human race, when an "angel" appears in the sky.
She is Holy Knight Karen of the Skyward Empire: dignified, beautiful,
tasked with slaying the devil-god and restoring peace on Earth.
DOWNLOAD