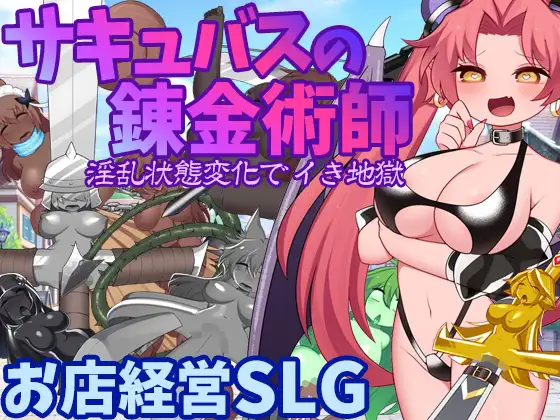 A simulation game about running your own shop! Collect materials, create items, then sell them for gold! Aim for the top spot in the weekly shop rankings! Change adventurers into all sorts of different items — fuckholes, weapons, shields, and even rings! And plenty of smooth animation along the way! You can even turn the squirting on and off… Also, keep your eyes peeled for butts stuck in walls and living armor, too! There are loads of ways to take the top spot, so get alchemizing!
On a whim, a passing succubus decides to turn an adventurer into a fuckhole mid-battle, giving her goblin opponent a new type of showdown to enjoy. "Hmmmm…" she thought to herself… "Seems like there's an untapped market here."
And so she sets about selling her wares (read: adventurers turned into objects) to the very happy monsters around town!
Alternative title: サキュバスの錬金術師 ~淫乱状態変化でイき地獄~
Developer: Ketchup AjiNo Mayonnaise
Publisher: Ketchup AjiNo Mayonnaise
Release date: 28 Apr, 2023
Version: 230520
Language: English, Japanese, Chinese (Official)
Censored: Yes (Mosaics)
Store: DLsite