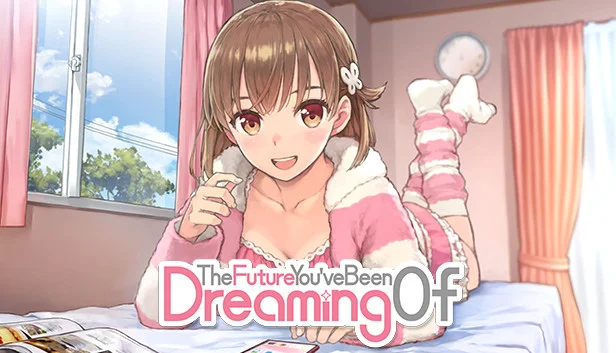 The Future You've Been Dreaming Of Free Download with Direct Links, Google Drive, MEGA, Torrent. Is Sachi Usui in your future? Take on the role of a Zashiki-Warashi, a house-bound spirit that can bring good fortune, and peer into Sachi's life (though she can't see you). You'll see some of her more vulnerable moments and have no choice but to intervene from time to time, but it's all to guide her toward a bright future!
Give her direction while she's at home and help her grow her parameters in all kinds of ways. Your guidance will determine the future she ultimately heads toward. There are 20 total paths awaiting Sachi, and it's up to you to help her find them!
The economy is in recession, the job market is a fruitless tundra, and Sachi Usui is a college student in the middle of it all.
It's almost time for her to take her next step as an adult by seeking employment, but she spends her lazy days unsure of what to become. However, she's suddenly told that her current building will be demolished and forced to find something new.
Sachi's search leads her to an older but recently renovated dwelling with no special qualities besides…a "resident god"?!
The apartment seems fishy, but she moves in anyway hoping to benefit from the resident god's power.
Title: The Future You've Been Dreaming Of
Developer: qureate
Publisher: qureate
Release date: 15 Jul, 202
Version: 1.0.1
Language: English, Japanese, Chinese (Official)
Censored: No (Uncensored)
Store: Steam