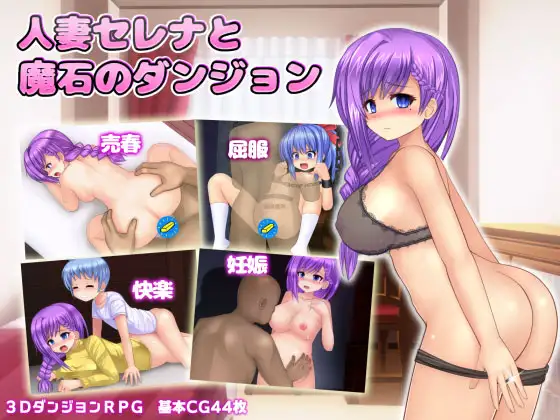 Randy exterminates monsters in the surrounding areas and is respected as a hero.
His wife and party member, Selena, both retire from adventuring after defeating the demon king.
After giving birth to a daughter, they live peaceful lives as villages.
As time passed and their daughter grew…
After mingling with the villagers in her husband's place,
an unfortunate circumstance causes a treasure to crack.
A powerful monster is sealed in the treasure,
and in order to fix the seal, she needs to gather materials from a dungeon.
A kind married woman becomes a sex slave of a lecherous dark guild.
What fate awaits the wife of the hero…?
Developer: Ressentiment
Publisher: Ressentiment
Release date: 27 Dec, 2019
Version: 1.10.01
Language: English (MTL)
Censored: Yes (Mosaics)
Store: DLsite