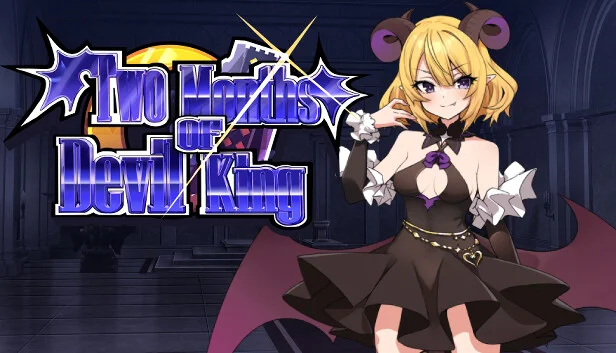 It should be… 5842613…? Or… 5842615…?
"Hey, listen. It's… almost time to wake up …"
"Yoohoo…"
In my vague consciousness, I heard someone continuously shouting.
…
"Wake up!"
"It seems that you still have an unclear consciousness?"
"But there's no time to waste, so get up and get ready!"
I made an all-out effort to open my eyes, but the blinding light forced me to close them again until my hands covered the light.
After gradually getting used to it, I found a girl with horns appeared in front of me.
Title: Two Months of Devil King
Developer: 魔界あ号営業所
Publisher: Playmeow
Release date: 26 Sep, 2023
Version: Final
Language: English, Japanese, Chinese (Official)
Censored: No (Uncensored)
Store: Steam