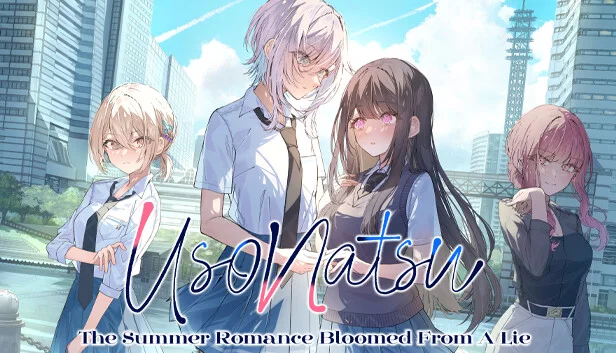 This is a story about finding love to overwrite the feelings for the one they held dearest. A girls love visual novel about summer, love and adolescence.
Overlooking the sea, atop a hill, stands Aoba Dai-ichi High School in Minatocho.
One fateful night, the heart of Tachibana Kaoru, a second-year student, is shattered by her middle school homeroom teacher, Shimotsuki Mirei. This moment is witnessed by Minagi Shiori, a diligent classmate of Kaoru's and a model student.
Developer: LYCORIS
Publisher: Sekai Project
Release date: 4 Nov, 2023
Version: Final
Language: English, Japanese, Chinese (Official)
No Sexual Content!
Store: Steam