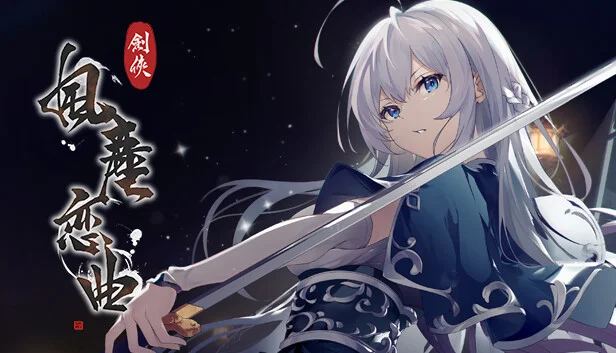 Blades of Jianghu: Ballad of Wind and Dust Free Download with Direct Links, Google Drive, MEGA, Torrent. In the perilous realm of martial arts, Gong Zhen, a young aspirant with grand ambitions of becoming a hero, embarks on a journey through the murky territory between righteousness and villainy. However, his noble intentions draw the attention of Wei Shuang Yun, a renowned figure known as the "Black Swallow" of the martial arts world.
Amidst misunderstandings, Gong Zhen teams up with Wei Shuang Yun to investigate a series of murders that have been plaguing the town, only to discover that the perpetrator is Blood Phoenix, the top assassin of the Crimson Flower Ranks and Wei Shuang Yun's greatest rival in the martial arts world. As Gong Zhen grapples with the challenges of the martial arts world, he unwittingly becomes enmeshed in a shocking case that threatens to spiral out of control, with his fate hanging in the balance.
Meanwhile, he travels the Jianghu with his sword, accompanied by a captivating lady, as he navigates the long and arduous path towards fulfilling his chivalric dreams.
Title: Blades of Jianghu: Ballad of Wind and Dust
Developer: 永恆艾莉絲工坊
Publisher: Alice Publication
Release date: 28 Apr, 2023
Version: 1.1.4
Language: English, Chinese (Official)
Censored: No (Uncensored)
Store: Steam