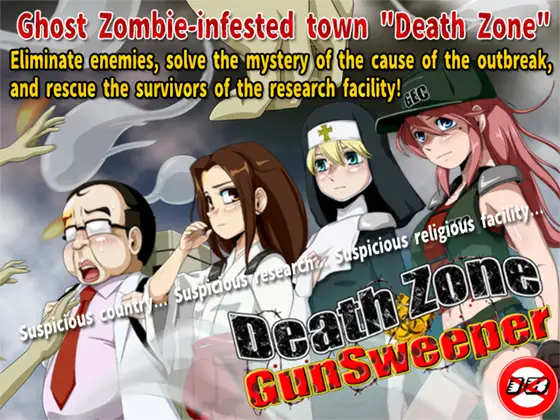 The Death Zone, a city infested with ghost zombies, where you must exterminate the attacking enemies, solve the mystery of what caused the outbreak, and rescue the survivors of the research facility!
A team from GEC, a ghost extermination company, visits at the request of a certain country in Eastern Europe where zombie and ghost outbreaks have occurred.
The request was to rescue Dr. Kim, who is holed up in a virus research facility, or to secure the memory containing she research data.
Weapons, armor, and other items are scattered throughout the city due to the sabotage of an evil spirit that suddenly stands in front of the team.
Title: Deathzone Gunsweeper
Developer: T-ENTA-P
Publisher: T-ENTA-P
Release date: 19 Aug, 2023
Version: Final
Language: English (Official)
Censored: Yes (Mosaics)
Store: DLsite