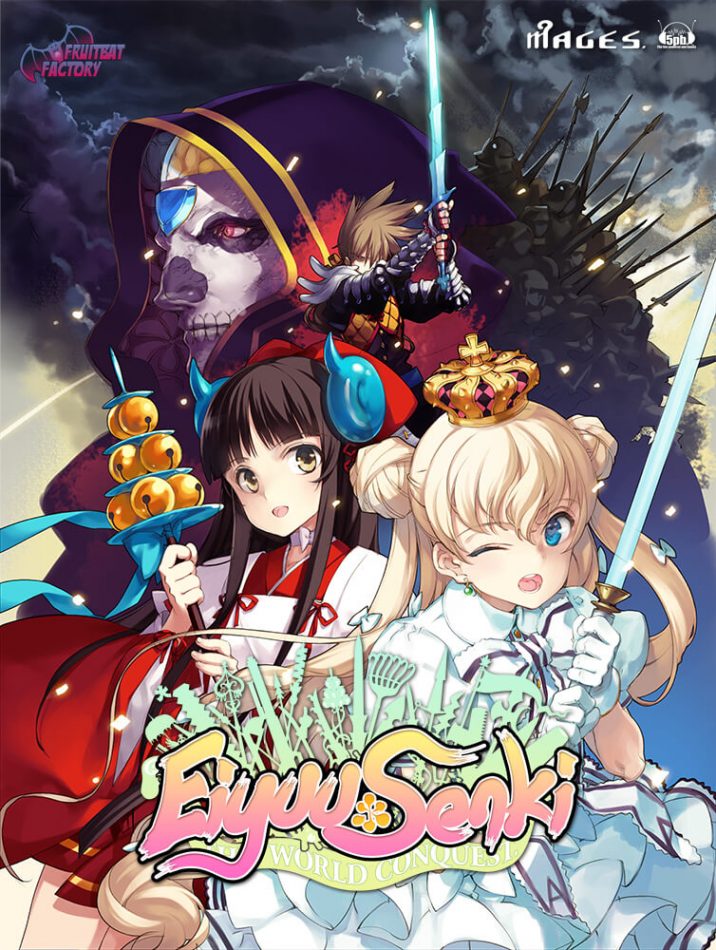 Eiyuu*Senki Free Download with Direct Links, Google Drive, MEGA, Torrent.
INFORMATION
Title: Eiyuu*Senki
Original title: 英雄*戦姫
Length: Long (30 – 50 hours)
Year: Japan 2012-03-30, English Patch 1.7 Final 30.10.2016
Developer: Tenco
Language: English
Voice: Japanese
Uncensored/No Mosaics
Version: 1.05 (Patch 1.7 Final) – Voices Fully Restored and +18 Content Fully Translated
ABOUT THIS GAME
Eiyuu*Senki Free Download with Direct Links, Google Drive, MEGA, Torrent.
Story
Set in a world run by powerful nations where heroes battle one another for control, Britannia wishes to unite the world through peace, while the European Union has taken an aggressive stance. The seafaring nation of Vinland thrives on pillaging and plundering, while far to the East, the island country of Zipang is faced with civil war. In the midst of all this Himiko, a ruler in Zipang, seeks to unite the world for the sake of peace.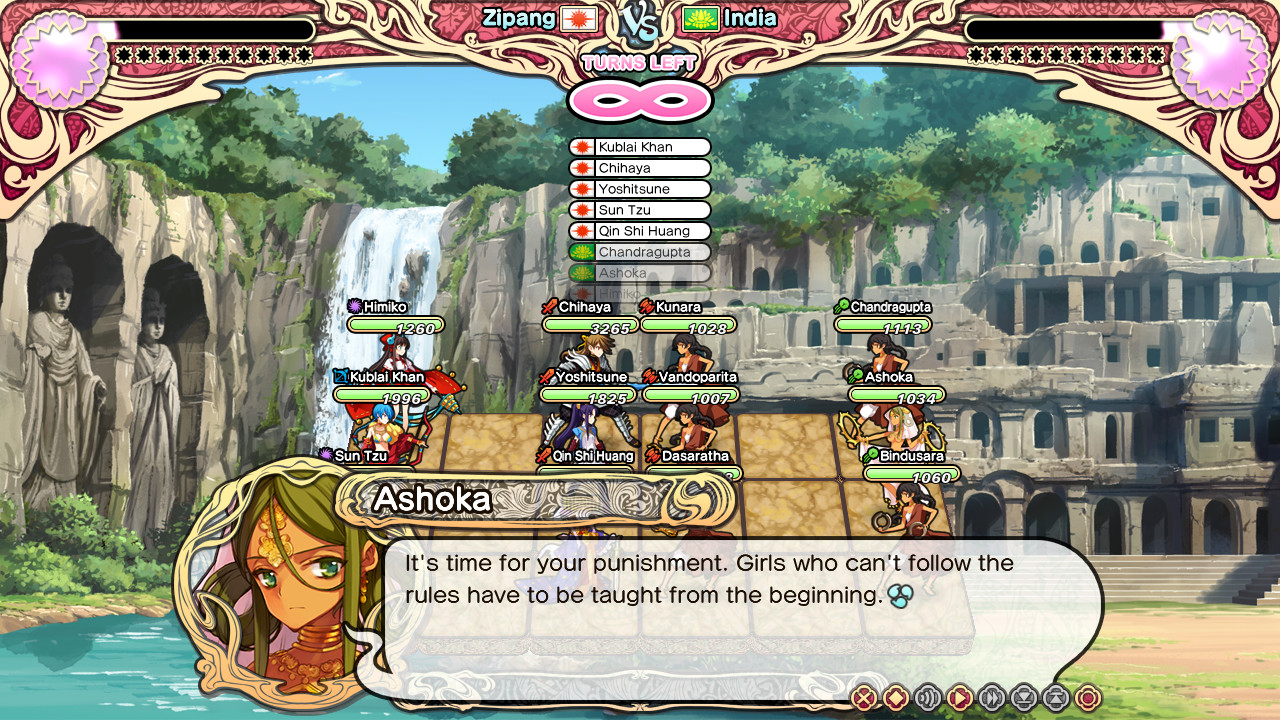 Her ambitions are high but so far she has only seen defeat. One day, while retreating from battle, a mysterious hero falls from the sky and joins Himiko's cause. The two now set their sights on the war burning around them.
Gameplay
Eiyu*Senki takes you on an adventure to the ends of the earth and back as you help Himiko save the world from an endless war. Along the way you'll meet unique characters inspired from real historical figures and mythological icons, like King Arthur and the Knights of the Round Table, Marco Polo, Christopher Columbus, Rasputin, Kamehameha of Hawaii, Aristotle and many more.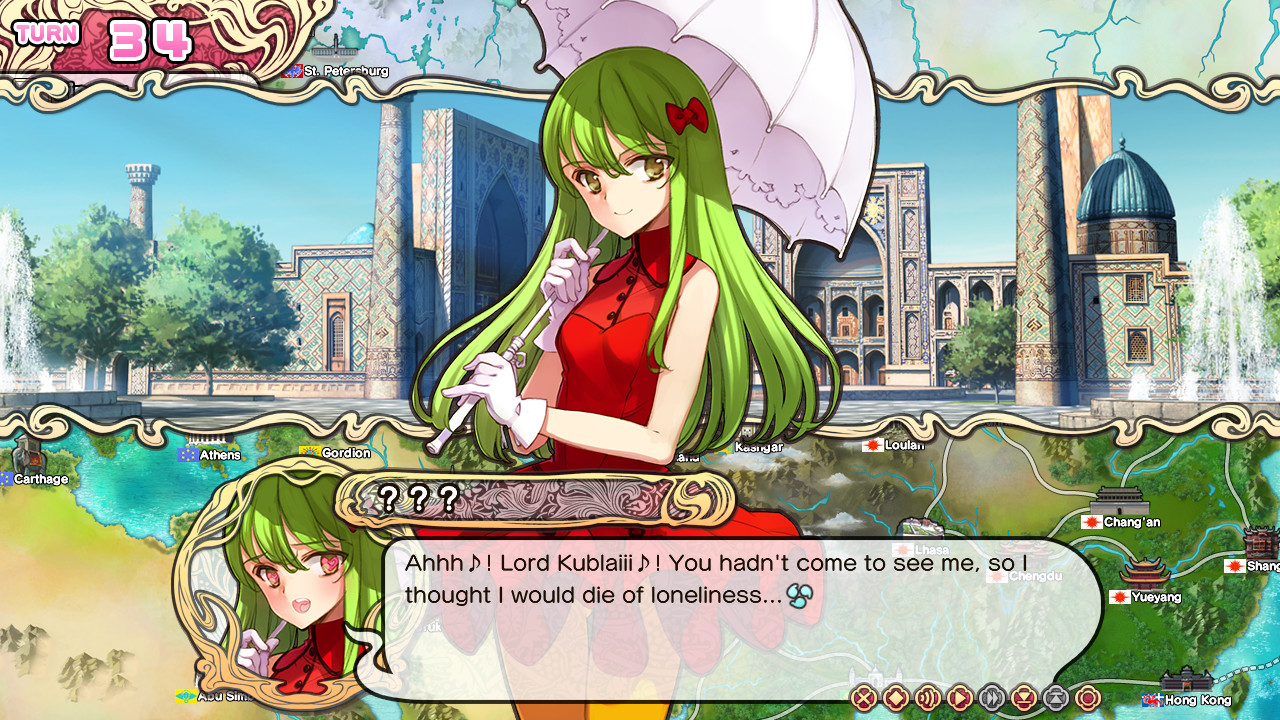 There are over 70 characters that can join your side, each with their own valuable battle skills and side-quest storylines. Your battle party can have up to six members, so you have literally millions of possibilities to form your "dream team" to take down monsters, zombies, dragons, and evil villains. The tactics based combat starts out simple, but grows to be challenging and addictive.
The leveling system is unique among RPGs, with two ways to level-up your characters: their troops, and their relationship with you. You can purchase more troops for your teammates every turn, increasing their damage output and combat ability. You can also complete side quests to unlock new combat skills and abilities. The game has over 30 hours of gameplay and story, but if you are a completionist then it will take 40 to 50 hours to experience all the characters and side stories.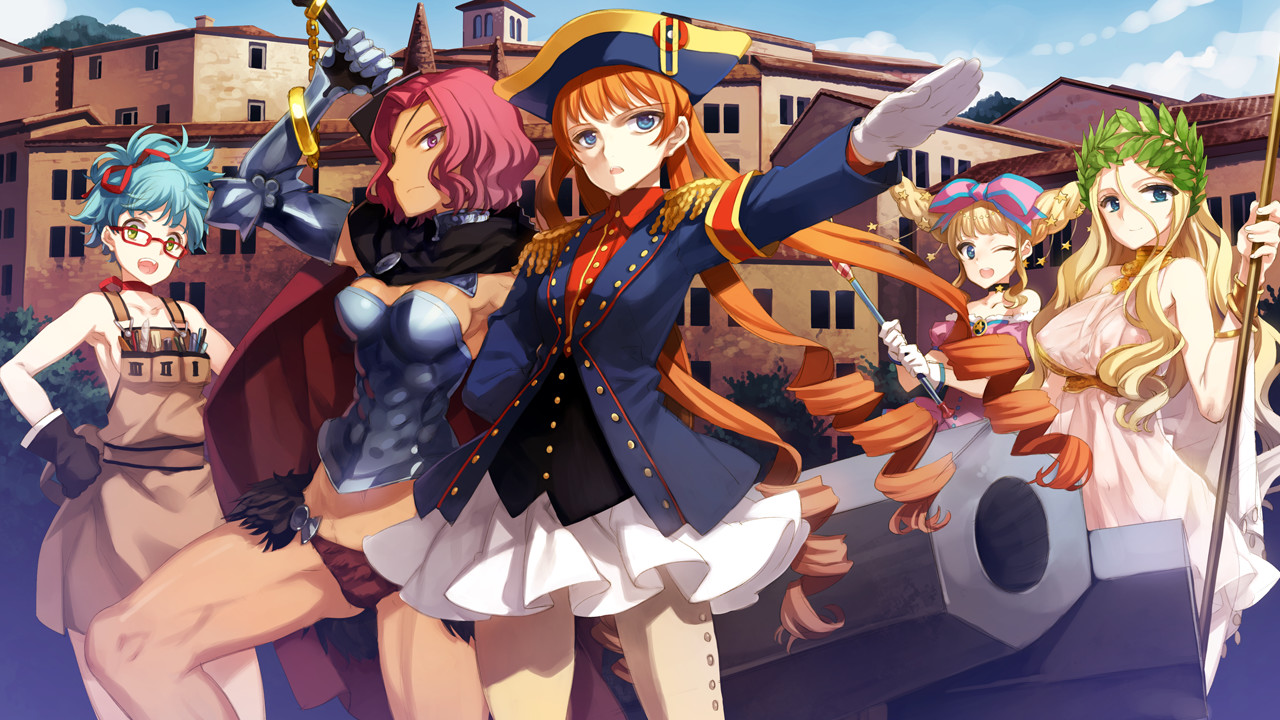 Overview
Engaging tactical battle gameplay
Over 70 unique characters to recruit
Hundreds of side-quests to unlock new items, skills and rare characters
Over 30 hours of story to explore
Beautiful artwork from Oyari Ashito (Littlewitch Romanesque)
Fully voiced in Japanese by a stellar cast
[spoiler title="Important!!!!"]
You have to change locale to Japanese.
No need to install.
Creators of this patch:
id2iqd from Baator, Cania – created 1.2. patch;
WinkelHime from Rutracker – messing with script and graphic, made those DLC characters OP/nerfed them, uncensored custom patch;
wolfmoren from Rutracker – various technical stuff, script editing, implementation of PS3 subtitles system, image editing;
SurferDude2016 from Hongfire – translation of H scenes, additional translation, integration of PS3/PC events;
donovan20055 from Hongfire – additional translation of game settings and other minor stuff.
Special thanks:
w8m – for arc_conv tool.
hitpads from Hongfire – for sharing of his owned PS Vita Eyuu Senki game files;
AceWell and chrrox from XeNTaX forum – for decoding .gtx format, used by Ps Vita ES.
Patch 1.7 content:
Fully translated 18+ content of Eyuu Senki PC version (Eiyuu Senki English H-patch v1.00 (2016.10.29) by SurferDude2016). This patch translates the following:
ALL H-scenes;
the 15 non-H scenes that still contained various amounts of Japanese due to PS3 censorship reasons;
the song titles in the Music Gallery;
the names of all characters in the Voice Details menu (credit goes to donovan20055 of HongFire forum);
makes certain changes to Gawain's events, the most significant one being that it extends her 3rd and 4th missions by adding her 2 H-scenes from Eiyuu Senki GOLD, fully voiced, with their respective CGs, translated and carefully adjusted so that they don't contradict existing events.
Ported alternative PS3 events in form of optional separate events. Some PC and PS3/Vita events were merged for coherence.
Added all new CGs from PS3 version.
Added all exclusive CGs from PS Vita version. Upscale 30% or use "no_upscale" version.
Expanded CG Gallery for PS3+PS Vita CGs.
Restoration of all voice files, recorded specifically for PS3/PS Vita.
Michelangelo Graphics Fix 3.0 – all original PS Vita files restored, with ~30% upscale to PC resolution.
Porting of PS3 system of English subtitles (voices in battle and world map).
New font size for visual novel part of game. Decrease font size from 27 to 25.
Fully translated game settings.
Adds display of critical chance in battle (%).
Adds selection of difficulty mode in game start:
Normal;
Hard (150%, previously unlocked after true end);
Very Hard (new, 200%);
Nightmare (new, 300%, unlocked after true end). Game may or may not became impossible to complete in this mode.
Bug fixes and new upgrades for Gennai/Toshiro:
extra item slot after conquering Egypt;
new ability after conquering North America;
final Ultimate skill after conquering Inca.
Known issue:
Messed formatting in backlog;
Patch is tested on Japanese locale. Using Applocale and other garbage on your own risk;
A reminder to everyone that replaying the H-scenes from the Scene Gallery may not always show the entire scene. In some cases,
dialogue before and/or after the actual sex is skipped by using this method, so the recommended way to see the translated H-scenes in full
is to load a save before they take place.
Troubleshooting:
If the game crashes when loading a save file(saved in VN mode), use save file, made on world map;
If there's a crash on clicking "Continue" button:
delete/remove from %user%\Saved Games\TENCO\英雄*戦姫\UserData all files, except: AUKeyMap.dat, AUPass.dat, AUPlay0001.dat, AUShare.dat, Share.dat, AUConfig.ini, Config.ini, Info.txt.
[/spoiler]
DOWNLOAD
Google Drive – MEGA – MegaUp – LetsUpload – Gofile – Pixeldrain – Bayfiles