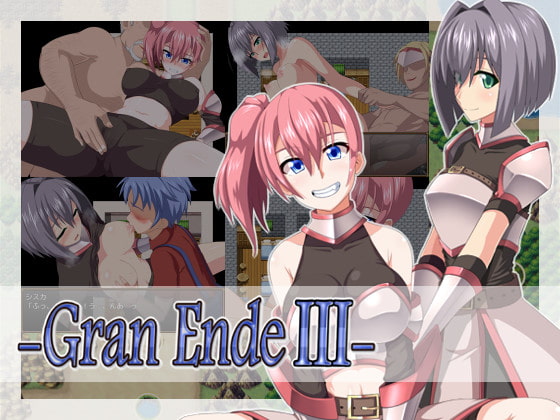 GranEnde III Free Download with Direct Links, Google Drive, MEGA, Torrent.
INFORMATION
Title: GranEnde III
Publisher: Hiwatari Honpo
Release date: Feb/11/2021
Last updated: Feb/12/2021
Version: 1.03
Censored: Yes (Mosaics)
Language: English (Fan Translate by Noodle addict)
ABOUT THIS GAME
GranEnde III Free Download with Direct Links, Google Drive, MEGA, Torrent.
[Story]
Ange has finally achieved her dream of becoming a royal knight.
However, she's immediately shipped off on a mission to border city Kaitserin.
Her dreamy city life is immediately halted, as she must now head to a dangerous,
monster-infested hellhole.
Together with fellow novice knight Shiska, Ange must complete her royal duties,
and raise her standing in the knights.
However, the knights in this town are a little strange…
As their doubts and suspicions turn to convictions, the two knights end up
involved in a complex conspiracy neither of them could have even imagined.
* This story contains no direct connections to previous works in the series.
It can easily be enjoyed without having played the previous games.
[Gameplay System]
An exploration RPG that has you exploring dungeons, and completing quests all around Kaitserin.
Complete knightly duties, or help out townsfolk to raise your standing.
As you do so, the story progresses.
[H Events]
41 base HCG + 12 pose art
H events all occur at night.
At night, you can choose whether you'd like to play as Ange or Shiska.
The events that occur depend on which character you're using.
View the Gallery by checking the book in your room (full version only).
DOWNLOAD
Google Drive – MEGA – MegaUp – WorkUpload – Pixeldrain – Gofile – 1fichier
(RAR Password: otomi-games.com)