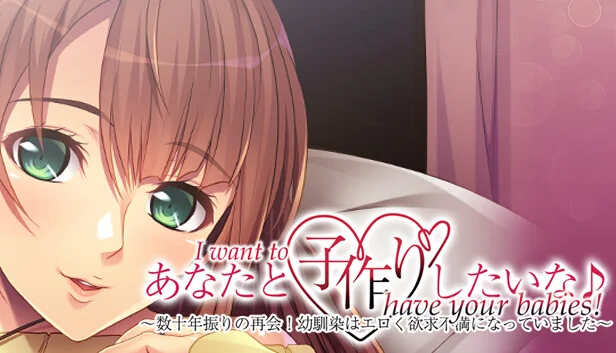 "Toshiro" is a totally ordinary office worker blessed with a wife and child.
One day, he receives word that his mother has suddenly passed away, and he returns to his hometown with his family.
When he gets there, it turns out that his father got ahead of himself, and his mother is very much still alive.
Since he came all the way there, he decides to stay with his family for a little while to visit.
While there, he happens to run into his childhood friend, "Akiho."
Despite how long it's been, their friendship is rekindled instantly, and when the conversation heads in a dirty direction, Akiho says something shocking.
Hey, it's been a while, so why don't you show me something nice? It'll be fun.
You showed me it before, so it should be no problem, right? I bet it's pretty hard!
Title: I want to have your babies! ~Long-awaited reunion! My childhood friend got sexy and horny~
Developer: Appetite
Publisher: Tensei Games
Release date: 9 Jun, 2023
Version: Final
Language: English (Official)
Censored: Yes (Mosaics)
Store: Steam