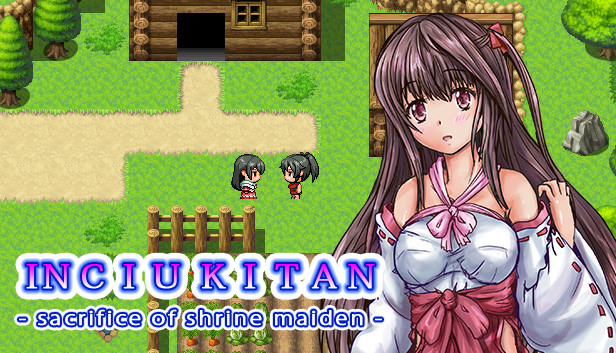 Inciu kitan – sacrifice of shrine maiden – Free Download with Direct Links, Google Drive, MEGA, Torrent.
INFORMATION
Title: Inciu kitan – sacrifice of shrine maiden –
Developer: Nekoshaku
Publisher: H-GAME
Release date: 8 Sep, 2021
Version: Final
Language: English (Official)
Censored: Yes (Mosaics)
ABOUT THIS GAME
Inciu kitan – sacrifice of shrine maiden – Free Download with Direct Links, Google Drive, MEGA, Torrent.
[Story]
There was a village called Tatsuo in the mountains.
Even though it was the 21st century in Japan, old-fashioned customs were still strongly rooted in this village.
Among the many customs, one of the most strictly practiced is the "human sacrifice".
It was believed in this village that calamities came because the gods were angry with human beings for their sins.
Whenever famine or natural disaster, the gods would be worshipped at Manago shrine.
To appease them. young and beautiful women have been sacrificed to the Dragon God enshrined in the Manago shrine.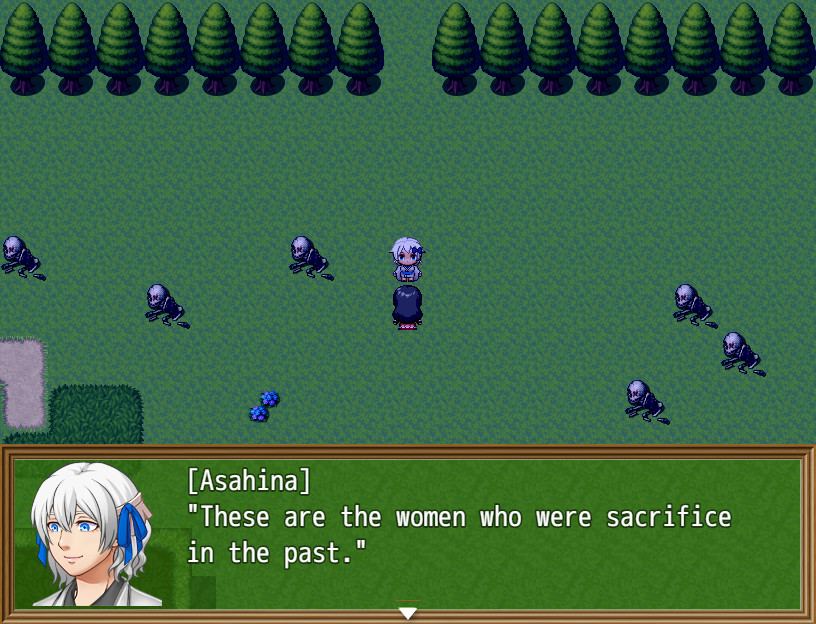 In recent years, a number of people in Tatsuo village had been dying of unexplained illnesses.
The parents of Kagurazaka Yuina, the most beautiful girl in the village, also died of this disease.
When Yuina was grieving, a village leader appeared and said to her.
"Yuina, I want you to become a sacrifice to Dragon God."
On the eve of the sacrifice ceremony, Yuina receives a huge blessing from the villagers.
Becoming a sacrifice is considered an honorable thing to do because it means saving the village.
As the applause continued to pour in, Yuina's heart was not at ease.
She was a girl, and she did not want to die for honor.
Especially since she had dreams of leaving this village and living an urban life.
On the night after the eve night party, two men sneak up on her.
The two men forcefully rape Yuina.
After having her body fucked, she thought to herself,
I don't want to be sacrificed to these villagers.
Yuina ran away and hid herself, but the men of the village came to search for her and found her.
She is forcibly taken to the Manago shrine.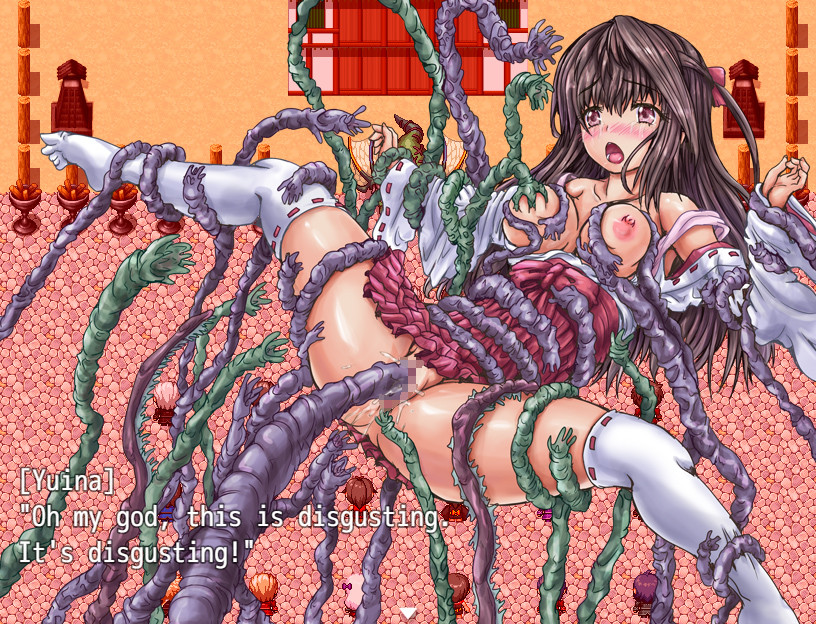 Eventually, the Dragon God appears through a ritual and is a horrible looking monster with a huge number of tentacles.
I don't want to be the sacrifice of this ugly monster, she thought, and desperately resisted, but her resistance was futile.
And Yuina is raped by the tentacles of Dragon God, while a large number of villagers stare at her.
After torturing Yuina for several hours, Dragon God thanked the villagers for their sacrifice and took her to the back of the shrine.
Once inside the shrine, she found that it was connected to the underworld. And there was a beautiful woman who had been a human sacrifice in the past.
"You are mine forever. I won't let you go back to the world you were. I will rape you until you die."
Yuina is told by Dragon God.
She and the woman, who also became a sacrifice, escaped from Dragon God and wandered around the underworld.
And struggles to return to the original world……..
[shrine maiden]
Name: Yuina Kagurazaka
In order to please the people of the village, she plays the part of a prim and proper lady, a traditional Yamato Nadeshiko.
But in her heart, she is a modern girl with a strong yearning for the city.
She is secretly popular among the men of the village, who often look at her ample breasts with an horny eyes.
She seems to be aware of this, and feels unconfortable about it.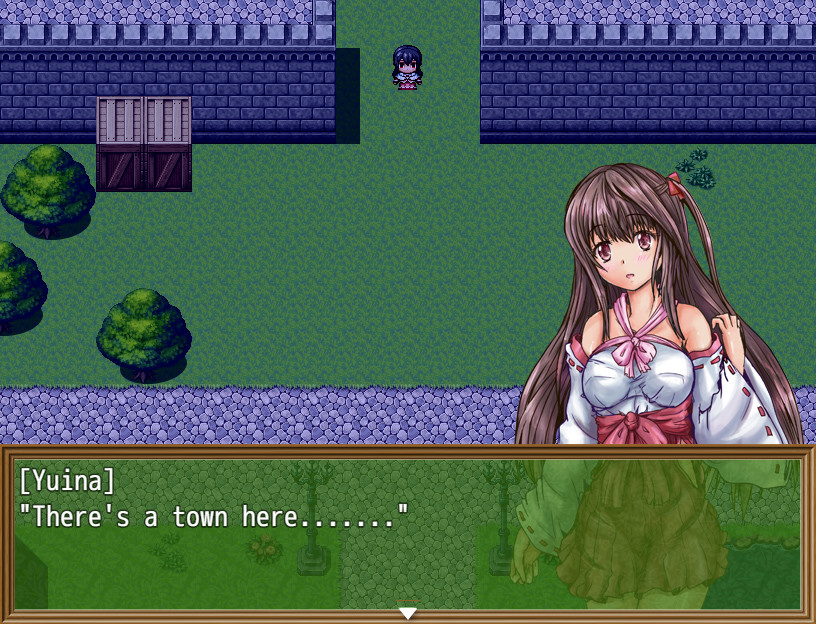 [Rape]
A pure-hearted shrine maiden is raped to the desires of men.
90% of the sex scenes will be rape scenes.
The same rape event will be different with a higher level of lewdness.
The way the shrine maiden receives and feels it will be a little more lewd.
[others]
There is a backdoor memory mode.
An adventure RPG with no combat.
DOWNLOAD
MEGA – MegaUp – DooDrive – Pixeldrain – WorkUpload – Anonfiles – Bowfile – Userscloud – Bayfiles