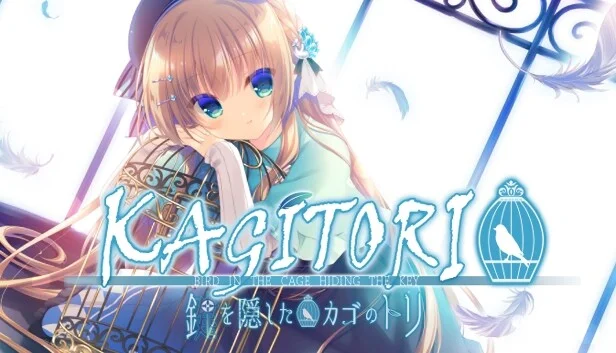 A murder case occurred in the city. Tohko Kujakuseki, a girl who is a benefactor of the main character, Yota Kawasemi, was arrested on a murder charge and she confessed her murder.
However, Tohko was released due to a lack of evidence.
People around her didn't allow that, and she was imprisoned in a large Western-style building.
Yota, who has lost her grandmother and lives alone, decides to live with Tohko in a Western-style building.
And Tohko and her close girl, Mion Aobazuku and a class president Yoru Tsubamesawa,
With the addition of Izuru Mizuha, an oddball in the class, a communal life with five people begins.
They cook, stay in touch, have small conversations and quarrels …
Yohta has come to like such a life.
But the girl hasn't committed the murder. She is hiding someone.
If that is true …
Who is the true criminal? Why Tohko is going to be guilty …
Is it possible to save a girl trapped in a bird cage?
Developer: Cabbit, Inter De Pendence
Publisher: Inter De Pendence
Release date: 5 Aug, 2023
Version: Final
Language: English (Official)
No Sexual Content!
Store: Steam