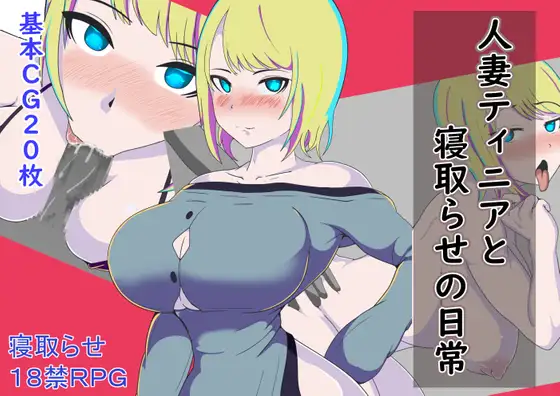 One day, Neil accidentally catches his wife, Tinia, meeting her ex-boyfriend. Little did he know that this encounter would awaken his cuckolding desires. He starts urging his beloved wife to get involved with other people in town.
Explore the town and search for potential flings in this short RPG game. There are no battles or any real character development.
The game contains 20 CG's images and a "Recollection Room" with an "Unlock Everything" switch inside.
The estimated playtime is about 30 minutes.​
Developer: Well Water
Publisher: Well Water
Release date: 20 Aug, 2021
Version: Final
Language: English (Fan Translate by Saikey)
Censored: Yes (Mosaics)
Store: DLsite