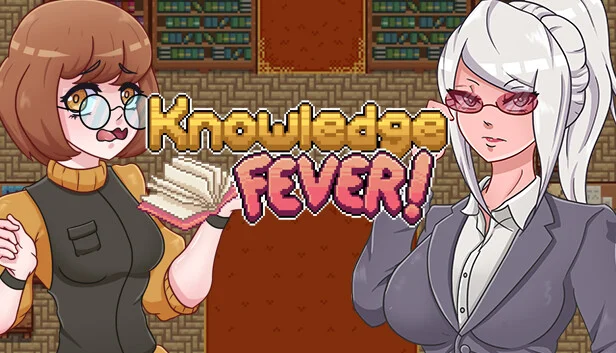 Knowledge Fever is a quiz game. You are a guy wanting to learn more about everything in the biggest library in the world, but soon you'll discover that it's not that simple!
There's a secret game in the library where the people studying there will compete with their wits to prove who is the smartest. . . and of course, the winner will always get special prizes!
Venture through the library and win turn-based combats in an RPG-like styled quiz.
In this game you'll find a lot of books about different subjects, you'll need to read then to have a chance to win your battles! You can explore and talk to every NPCs to engage into battle, if you will you'll get a nice H-scene.
This game aims to make you relax and enjoy life, with many hentai animations and casual challenges.
Title: Knowledge Fever
Developer: PinkySoul
Publisher: PinkySoul
Release date: 5 Jul, 2023
Version: Final
Language: English (Official)
Censored: No (Uncensored)
Store: Steam