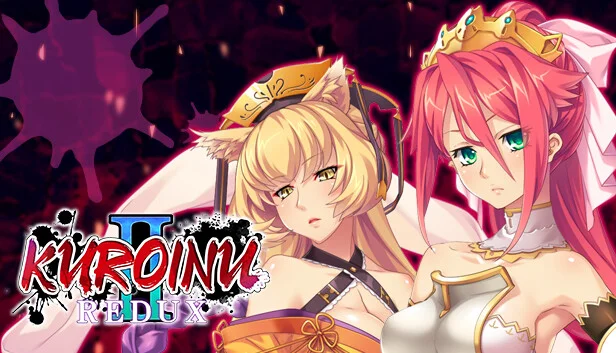 A visual novel that tells the story of a mercenary who betrays the allies who sent him into battle.
To the west of the continent of Serenus lies the land known only as the Nation.
Founded over a hundred years ago, this country represents the apex of both corruption and prosperity. Its decadent empress Ladomira turns her nation's vices—as well as her own otherworldly charm—to her advantage to maintain her power as her armies pillage and plunder in the neighboring nations, leaving the seeds of tragedy everywhere in their wake.
In the face of this peril the neighboring states, having finally united in a Holy Alliance against their oppressors, launch an all-out assault that quickly threatens to overpower the Nation, surrounding its strongholds from all sides.
Title: Kuroinu 2 Redux
Developer: Liquid
Publisher: Shiravune
Release date: 7 Nov, 2023
Version: Final
Language: English, Japanese, Chinese (Official)
Censored: Yes (Mosaics)
Store: Steam