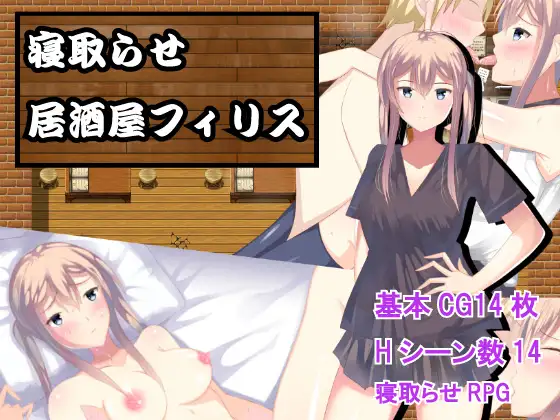 The protagonist has been in a relationship with his strong-willed girlfriend Phyllis for three years. They opened a bar in a small village lately.
However, as customers are attracted to a new restaurant, they get into a financially severe situation… One of these days, Phyllis' ex-boyfriend Raw visits them.
Knowing that they are in need of money, he offers her a deal that he gives financial support for her sexual services.
Being unable to find a way out of the financial crisis other than that, they end up accepting his deal…
Title: NTR Bar Phyllis
Developer: damakodama
Publisher: damakodama
Release date: 7 Oct, 2018
Version: Final
Language: English (Fan Translate by Saikey)
Censored: Yes (Mosaics)
Store: DLsite