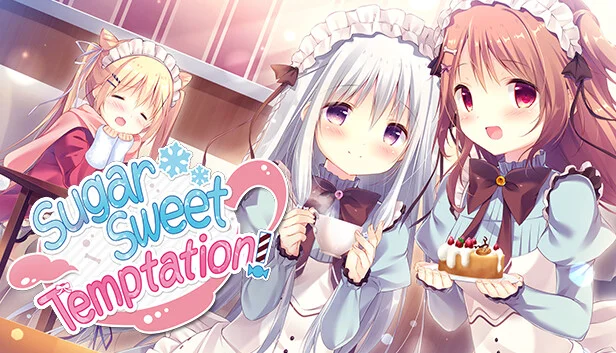 Once a year in the beautiful, snowy town of Fueya, the air sparkles with diamond dust. On the Night of the Fairies, it's said that miracles will occur.
Crow Yamada mysteriously drops in on one such night, landing on the rooftop of the quaint patisserie Folkroll with no memories of how he got there.
With the head baker hospitalized, the beloved shop is currently in danger of being shut down and sold off to a corporation; but the patissier's granddaughter Meru and her best friend Kōri will stop at nothing to save it from such a fate. Plus, a patissier-in-training named Chocolat from the potential buyers has arrived to help out!
Title: Sugar Sweet Temptation
Developer: Recette
Publisher: Love Lab, Inc.
Release date: 28 Jul, 2023
Version: Final
Language: English (Official)
Censored: Yes (Mosaics)
Store: Steam