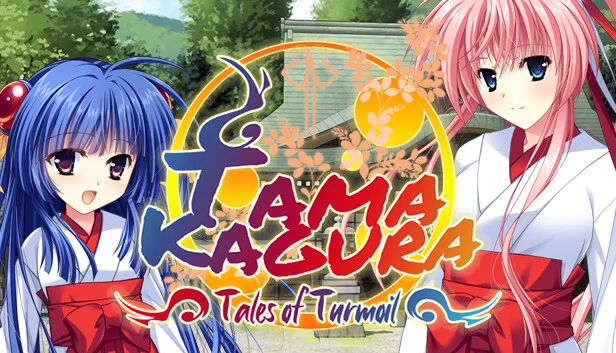 TAMAKAGURA: Tales of Turmoil Free Download with Direct Links, Google Drive, MEGA, Torrent. Yuuma Nagumo, a freelance exorcist, struggles between his own ideals and the harsh reality of life around him. When his childhood friend Yukari Kaburagi suddenly gains exorcist powers of her own, Yuuma at first tries to keep her out of the fray… but after some unexpected twists and turns, the two agree to fight youkai side-by-side in Inakibi Village. Soon another priestess—Chihaya Inudoh, from Kijimori Shrine—joins their party to complete her exorcist training, and the trio set out on their journey together! As more and more urgent quests pour in, they protect the peace of the land from evil, but a terrible threat rises to stand in their way…
– TACTICAL SRPG BATTLES
Defeat youkai with your own demon-vanquishing powers, or summon friendly youkai allies to your aid. Explore and master a sophisticated battle system featuring five unique attributes, character compatibilities, and more.
– NEW "EXORCISM SKILLS" SYSTEM
Release accumulated Karma to activate powerful, demon-vanquishing hidden arts—use these as your trump card when the going gets tough.
– "RAGE" SYSTEM
When your party members fall in battle around you, you'll become enraged and more powerful than ever. Unleash your hard-won wrath wisely—you might be able to save your friends yet!
– "YOUKAI SYNTHESIS"
By combining captured youkai with each other, they'll inherit unique attributes, powering up their stats and battle potential.
Title: TAMAKAGURA: Tales of Turmoil
Developer: Debonosu Works
Publisher: Shiravune
Release date: 26 Aug, 2022
Version: Final
Language: English (Official)
Censored: Yes (Mosaics)
Store: Steam