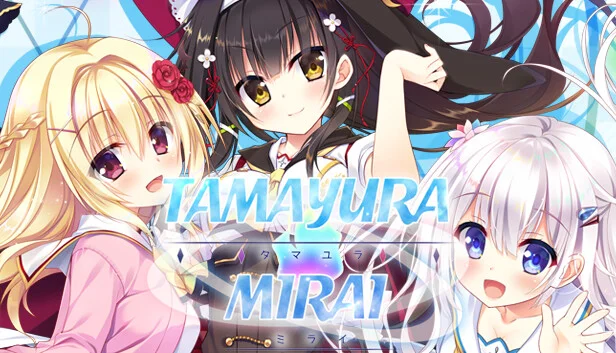 Tamayura Mirai Free Download with Direct Links, Google Drive, MEGA, Torrent. In the mystical town of Fukano, where the air carries an otherworldly scent, ancient tales of humans and spirits intertwine. Known as youkai, these extraordinary creatures once coexisted with humans on this enchanted land. Even today, Fukano remains a hub of enigmatic legends, brimming with mystical entities and unknown forces.
Returning to this town, Yukina Kamikake arrives accompanied by a companion. Within Fukano's borders, she encounters a young boy who proclaims himself a sorcerer—I am that sorcerer.
My name is Mutsuki Yohane, bearing the lineage of the sorcerers who migrated to Fukano ages ago. Yet, I am not the sole person of intrigue within this place.
Midari Suishouseki, a being beyond humanity, has succumbed to the most dreaded affliction for a succubus—a case of love. Hanako Nekotengu, once a servant to a mighty water spirit, has transformed into an urban legend within our local school, privy to every morsel of gossip. Meanwhile, Shiro Kohaku stands steadfastly by my side, ignorant of magic and monsters but a cherished elder sister to me.
As a sorcerer, it is my duty to comprehend the inexplicable occurrences caused by non-human creatures and foster harmony between them and their human counterparts.
However, Yukina Kamikake possesses greater magical abilities than I do, born with the gift of perceiving the spirit realm. She embarks on a quest to recover something she has lost.
The time spent grappling with her predicament will lead me back to the incident that thrust me into this whirlwind of events.
Amidst a fleeting yet enduring summer, this tale unfolds, weaving together the lives of humans, spirits, and sorcerers—a fairytale of extraordinary proportions.