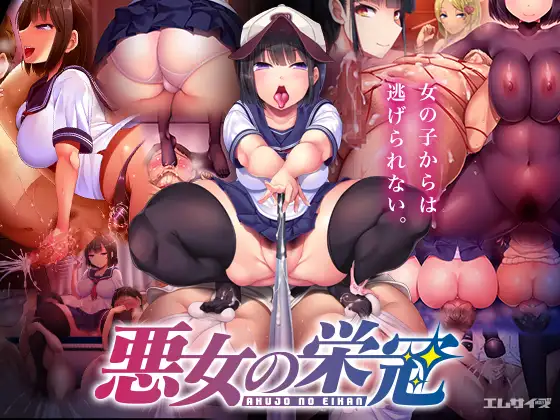 The baseball team of Onozaki Academy is a weak group with a total of 9 members. However, despite their disadvantaged environment, they never give up, and under the leadership of their captain Kenji, they strive in their practice sessions aiming for their first official game victory.
One day, the baseball team welcomes its first-ever manager. She is a charming girl with a bobbed haircut named Hana Koishikawa. Encouraged by Hana's support and fueled by her fighting spirit, the Onozaki Nine team becomes even more determined. Unaware of the fate that awaits them, they continue their journey with their dreams.
A sincere youth being toyed with by a girl, gradually descending into masochism in this adventure game!​
Developer: M size
Publisher: M size
Release date: 9 Aug, 2019
Version: Final
Language: English (Fan Translate by Darkfire533)
Censored: Yes (Mosaics)
Store: DLsite