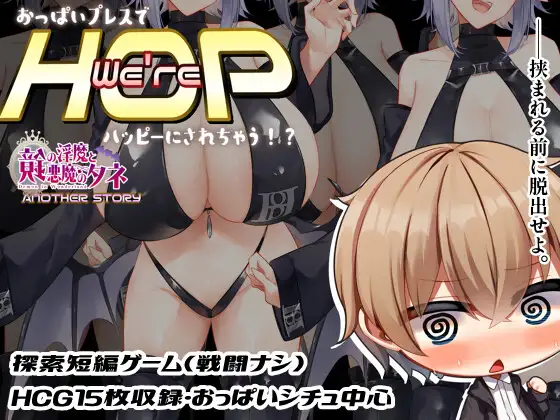 The HOP cult, a suspicious organization, suddenly appeared in the world of lewd demons. For some reason, the main character, Rate, was exploring the world of lewd demons, he was defeated by the temptation of the boobs of a member of this cult and was captured by one of them.……
What was waiting for Rate when he was taken to the cult's headquarters?
The members of the cult are all very proud of their big boobs, and they pinch him and make him breastfeed!
Escape from the cult before you get pinched and turned into a squishy mess!​
Developer: 62studio
Publisher: 62studio
Release date: 18 Jun, 2023
Version: 1.09
Language: English (Fan Translate by Green Thoughts)
Censored: Yes (Mosaics)
Store: DLsite