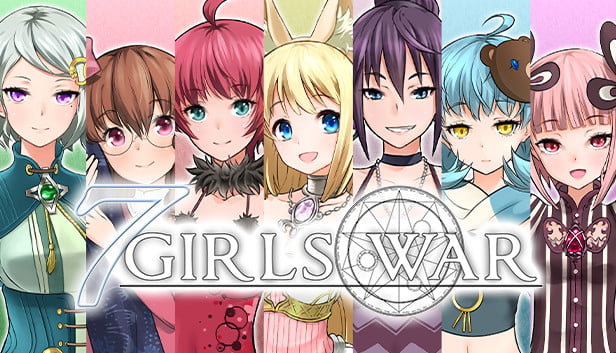 7 Girls War Free Download with Direct Links, Google Drive, MEGA, Torrent.
INFORMATION
Title: 7 Girls War
Developer: StudioDobby
Publisher: Kagura Games
Release date: 28 Aug, 2021 (Steam)
Version: V1.02
Language: English (Official)
Censored: Yes (Mosaics)
ABOUT THIS GAME
7 Girls War Free Download with Direct Links, Google Drive, MEGA, Torrent.
[Overview]
Save seven heroines' hearts and the world!
This is an open-ended "EROmanching" RPG!
H Scenes: 80+ scenes (63 base CG)
Dress-Up: Cosplay clothes for all heroines
H Scene Replay: implemented
Ending: Multi-ending (normal, true and bad ending for each heroine)
Playtime: About 30 hours
Voice: All H scenes are fully voiced
Difficulty: relatively high
[ Story ]
A story where you must save the world from peril with 7 chosen heroines.
The fate of the world and the heroines are in your hands.
The journey begins after you meet the goddess Sara.
[ System ]
Make the high-born heroines fall!
Goddess, princess, queen… and other "high-born" heroines are ripe for the taking!
7 main heroine characters! Each heroine has over 12 H scenes.
Equip cosplay and have cosplay sex, watch girls get violated after losing to enemies,
or help solve the heroine's problems and progress the story to have sweet sex,
with a variety of NTR and violation scenes included as well!
H situations: humiliation, violation, hypnosis, falling-to-evil, NTR, loving sex,
ahegao, hand job, fellatio, tit job, masturbation, aphrodisiacs, and more…
– Over 150+ scenarios in this free scenario RPG
Enjoy over 150 main and sub-events in a free-play world.
Includes special events for different heroines as well as a special ending
that only occurs upon game completion.
Includes a useful event list!
Aim for 100% completion and play this game to the fullest!
The save data can now be transferred from the trial version to the retail version
via "save data transfer room" in the scene replay room of Northland or in the end of the trial version.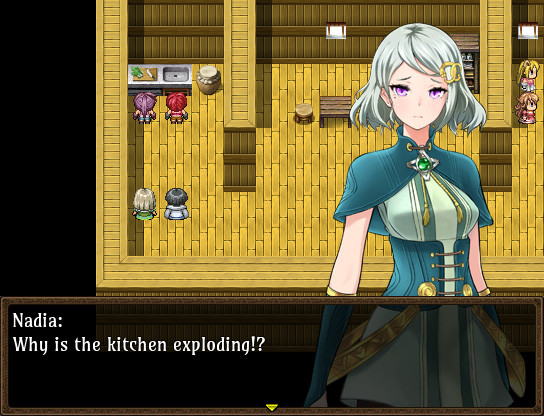 – Approx. 30 hours of gameplay.
The difficulty is set rather high, but follows a classic format for ease of play.
We have added in sub-events and mini-games to keep the game interesting,
so enjoy journeying this world!
DOWNLOAD