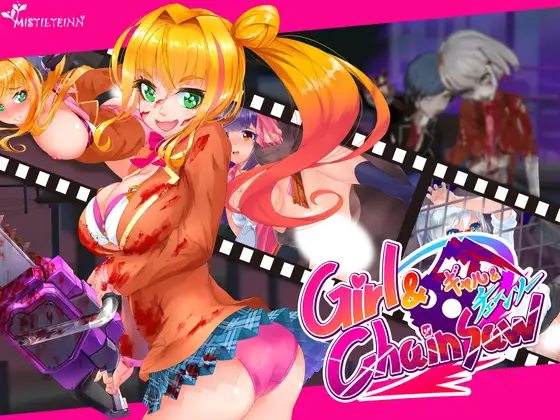 Girl and ChainSaw Free Download with Direct Links, Google Drive, MEGA, Torrent. The zombie apocalypse has come. In a locked-down sector of the city, a high-flying tale of gal, chainsaw, and zombies unfolds!
A game for all those B-movie fans who love seeing chainsaws cutting down zombies and other ghoulish creatures!
Explore the school freely, and try to escape the overrun town!
A certain virus has caused zombies to suddenly appear, and they are wrecking havoc all over the town!
The area is locked down with no escape routes, supplies, or even communication methods.
With the whole zone cut-off from the world, everyone is left to themselves when it comes to survival.
Our protagonist Hime Amano finds herself at a school just outside the lockdown zone,
trying to film the dangerous area, so she can leak the video online for money.
Suddenly, a car crashes through the barricades, and zombies pile into the schoolyard!
All that stands between Hime and a gruesome end is a trusty chainsaw…
Title: Girl and ChainSaw
Developer: Mistilteinn
Publisher: Mistilteinn
Release date: 18 Jul, 2022
Version: 1.01
Language: English, Japanese (Official)
Censored: Yes (Mosaics)
Store: DLsite