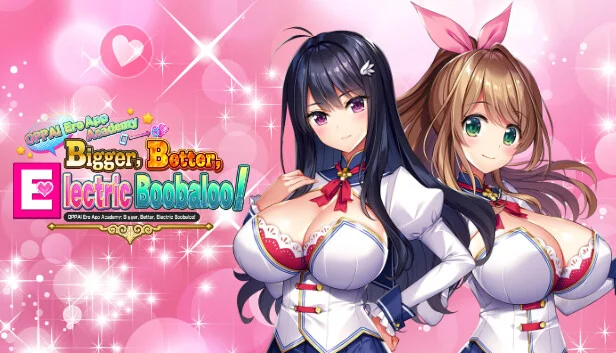 OPPAI Ero App Academy Bigger, Better, Electric Boobaloo is a visual novel set in Toaru Academy, an all-girls academy where a bigger bust indicates higher exp! Because of a contract Shimojo Kazuma signs at a mystery phone shop, he gains access to the Ero App, giving him the ability to get with the girls from the academy with the biggest boobs ever!
After reading the prologue and the first chapter, select any of the 10 main heroine scenes to advance the story of the game. The main story of the game is developed throughout 14 chapters called stages, and each stage of the story is divided into 4 waves.
Completing a main heroine scene unlocks a new scene as well as advances you to a new wave. When you have completed 4 waves, you proceed to a new chapter (stage) of the main story. Repeat this to get to the final stage.
Title: OPPAI Ero App Academy Bigger, Better, Electric Boobaloo!
Developer: Milkfactory
Publisher: Frontwing USA
Release date: 25 May, 2023
Version: Final
Language: English, Japanese, Chinese (Official)
Censored: No (Uncensored)
Store: Steam