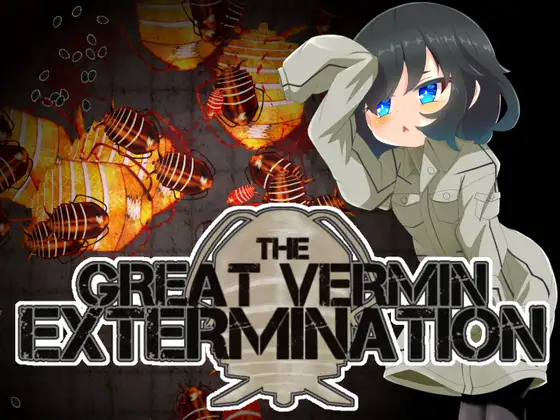 The Great Vermin Extermination Free Download with Direct Links, Google Drive, MEGA, Torrent. A girl named Amame sets off in her family's ancestral tank, the Lucifuga, to defeat the giant insects that have infested the underground in this action-packed, all-directional shooter! If you do a good enough job, you may even get special shots to really do some pest control!
Action:
Fire your three-way shot backwards or forwards and dodge enemy attacks!
Make sure to master your moves!
Special Shots:
Enemies drop items when defeated. Collect a lot to raise your gauge, and then you'll get to unleash your special shot! This shot will pass through enemies, meaning you can really do some big damage!
Ranking System:
The game gets more difficult as you go, but the rewards get bigger, too! Keep that score high by not taking damage!
Game Over:
If you lose, Amame will get raped by the bugs. Their losses may have been great, but hers will be greater still… Get ready for eggs!
There are 5 levels of H scene that change depending on the outfit.
Title: The Great Vermin Extermination
Developer: TOGARIBANA
Publisher: TOGARIBANA
Release date: 31 Mar, 2022
Version: 1.2
Language: English, Japanese, Chinese, Korean (Official)
Censored: Yes (Mosaics)
Store: DLsite
1.2
Easing the acquisition conditions for each clear rank
Changed the spelling of Amame's name in Chinese and Korean
1.1.1
Corrected a mistranslation of Korean localization