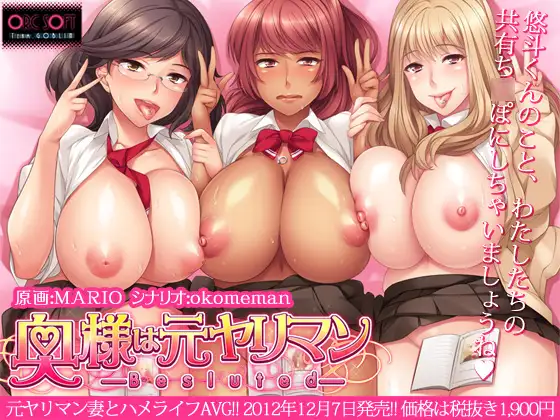 Yuto-kun, will you share your c*ck with us? A raunchy summer vacation MILF adventure game about once-delinquent housewives as sex friends.
You live on your own as a result of various circumstances, which for some reason makes the local married ladies want to take care of you. Further circumstances lead you to relationships with them. A classic slice of life AVG.
The wives:
Sassy-mouthed and trashy on the surface, but actually sweet, widowed – Megumi Kirisaki.
A beautiful interior decorator with a serious passion for learning – Anna Okudera.
Compassionate, slightly ditzy goddess-like milf – Mako Suzumoto.
Title: Wives Once Wild
Developer: ORCSOFT
Publisher: ORCSOFT
Release date: 15 Nov, 2023
Version: Final
Language: English (Fan Translate by Rattan Man)
Censored: Yes (Mosaics)
Store: DLsite