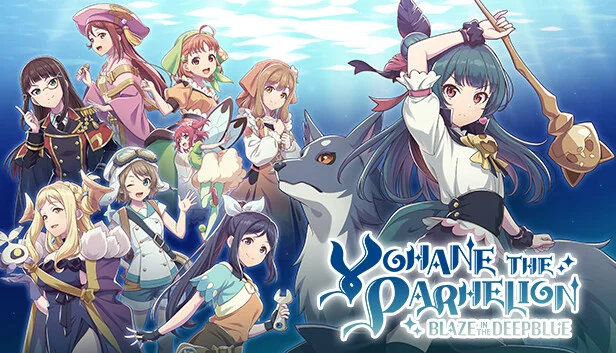 What is "Yohane the Parhelion: BLAZE in the DEEPBLUE"? Yohane the Parhelion is an official spin-off of "Love Live! Sunshine". Yohane's fantasy world sets the stage for a 2D metroidvania in "Yohane the Parhelion: Blaze in the Deepblue"!
The player takes control of Yohane as she ventures into a mysterious dungeon alongside her partner Lailaps. She must challenge the monster-infested labyrinth to rescue her missing friends.
As Yohane crafts new equipment from the items she finds and gains the power of her comrades, she'll be able to explore more and more of the dungeon.
You'll encounter some areas in the dungeon that change randomly each time you visit, keeping your dungeon delves fresh.
Developer: INTI CREATES CO., LTD.
Publisher: INTI CREATES CO., LTD.
Release date: 16 Nov, 2023
Version: Final
Language: English, Japanese, Chinese (Official)
No Sexual Content!
Store: Steam