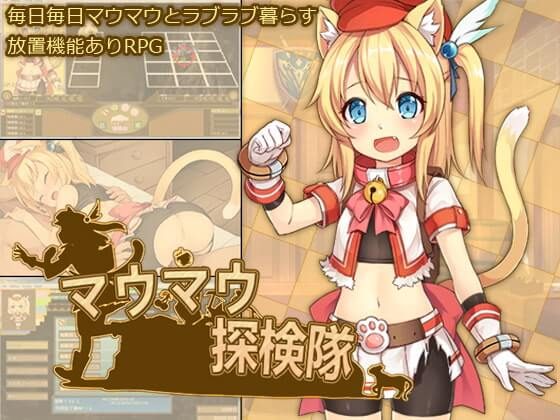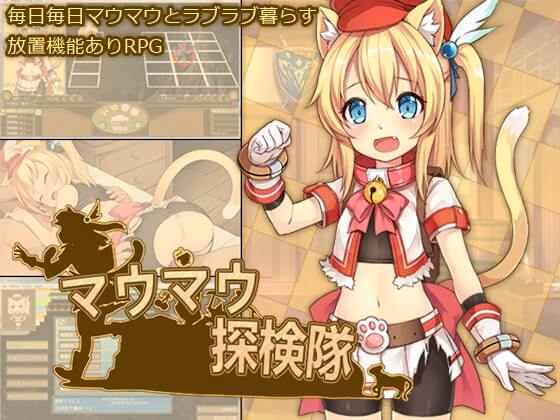 INFORMATION
Title / タイトル: マウマウ探検隊 / Maomao Discovery Team
Brand / ブランド: セルレ部 / Serurebu
Release / 販売日: 2018/05/11
File size / ファイル容量: 92MB
ABOUT THIS GAME
[Story]
You work at a certain office with your supporter cat girl Maomao.
One day, Maomao gets a succubus' curse during an exploration.
In order to disenchant the curse, they go on an adventure to search out the succubus.
[About This Game]
This RPG employs "automatic function".
Battles can be done with simple controls.
You do not have to go around dungeons repeatedly
to gain her level, because you can send Maomao
on automatic explorations in which she can possibly
get equipment, abilities and level-up.
(automatic function is not necessary to unlock all)
– Three patterns of Maomao's pose art each corresponding to her health level.
– This is a pure love themed game. More plays will be unlocked by
growing love with Maomao and increase sexual desire level.
– Character raising system includes: gaining abilities, strengthening skills, weapons, the base etc.
– The game window can be minimized.
– Auto battle function and high-speed battle function implemented for easier & faster gameplay.
[Systems]
– Battle:
Both you and the opponent have own "Skill Decks".
You have four "Weapon Decks" and the opponent has one.
Choose a skill and attack alternatively in each turn.
When you use up all skills in the decks, you can reload it after consuming the turn.
– You can gain skills, abilities and equipment in dungeons.
When equipment or a skill is duplicated, it will automatically be strengthened.
– Some situations in dungeons increase sexual desire.
Maomao's sex level can be improved by using sexual desire
so that more plays with Maomao are unlocked.
(this function is disabled in the trial version)
9 base CG / 60+ including variations
(7 patterns of pure love HCG / 1 pattern of violation HCG)
DOWNLOAD
Version 1.4 (Exclude Update)
Google Drive – MEGA – Uptobox – Rapidgator – MegaUp – Letsupload – Uploadhaven – Filerio – Uploadhub – Torrent